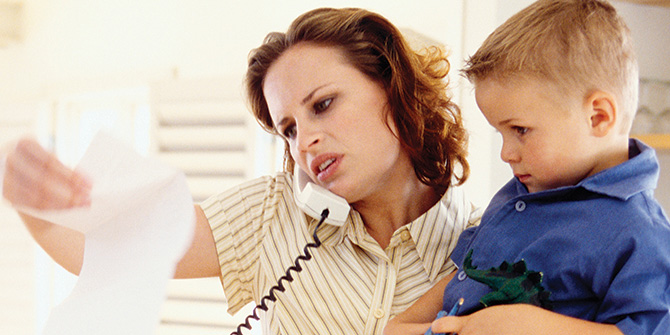 Owing debt is hard enough on its own. Throw in someone calling and harassing you about it night and day and you've got a miserable situation on your hands. You may not know it, but there is a legal recourse to keep debt collectors from making your life a nightmare.
What rights do I have?
The Fair Debt Collection Practices Act (FDCPA) prohibits debt collectors from using abusive, unfair or deceptive practices in their collection efforts for personal (non-business related) debt.
Once you've spoken with a debt collector, that person has five days to send you a written validation notice. The letter must include the name of the creditor and the steps to take if you believe you have been contacted in error. Otherwise incorrect information could end up on your credit report, possibly ruining your credit.
Do I have to take the call?
It's probably wise to talk to the debt collector at least once, even if you can't make a payment at that time. You may be able to resolve the dispute and end the matter with one call. Plus, if it's a mistake, you'll save everyone a lot of time and hassle by just clearing that up. This is an important step toward managing an account in collections.
Can a debt collector contact anyone I know?
Yes, however, all correspondence must go through your attorney, if you have one. If not, in addition to trying to reach you, a debt collector may also contact other people including your family members, neighbors and even your employer. This can be done only in an effort to find your current address, phone number and/or where you work. The debt collector cannot discuss your debt with anyone you have not authorized.
Know what they can — and can't — do
A debt collector may not contact you at inconvenient times or places, such as before 8:00 a.m. or after 9:00 p.m., unless you agree to it. Collectors also may not contact you at work if they're told (verbally or in writing) you're not allowed to receive calls there. They're also prohibited from making harassing or false statements, or engaging in unfair practices.
Debt collectors may not:
Harass you, use profanity or threaten you with violence
Contact you by postcard
Threaten to have you arrested if you don't pay your debt
Pretend to be attorneys or government representatives
Tell your employer or other people about your debt
Garnish your wages
Deposit a post-dated check early
Give false information about you to a credit reporting company
Pretend they are contacting you for reasons other than debt collection
Contact you before 8:00 a.m. or after 9:00 p.m. without your permission
Write a letter to the collection company
Debt collectors are required to give you their mailing address on request. Use it to send a letter stating you don't want to be contacted anymore. Make a copy of the letter for your own records and send the original by certified mail. Pay for a return receipt to document your letter was delivered.
Once the letter has been received, the only time a collector can reach out to you is to confirm there will be no further contact, or to inform you that they or the creditor intends to take a specific action, such as filing a lawsuit.
But keep in mind sending a letter or hiring an attorney is not a "get out of jail free" card. The goal of the letter is to stop the contact attempts by the debt collector. While the calls may stop, you are still responsible for paying back any debts. If you don't pay, a creditor can sue you to collect what you owe.
The important thing to remember is although you may owe money to creditors, it doesn't give them license to harass your every waking moment. Understand exactly what legal rights you have, and stand up for yourself to be sure they are enforced.
Be patient
It's not hard to break up with bill collectors. But the process isn't quick. So be patient. Once the phone calls and the letters have ceased, you'll be in a better frame of mind to make arrangements to repay what you may owe. If you need help making a plan to pay down debt, call your local branch to make an appointment to meet with a financial counselor.
Need to file a complaint?
If you would like to file a complaint against a debt collector using deceptive or illegal practices, contact the following:
North Carolina Attorney General: Call 877.NO.SCAM
Consumer Financial Protection Bureau: Call 855.411.2372
The advice provided is for informational purposes only. Contact your financial advisor for additional guidance.