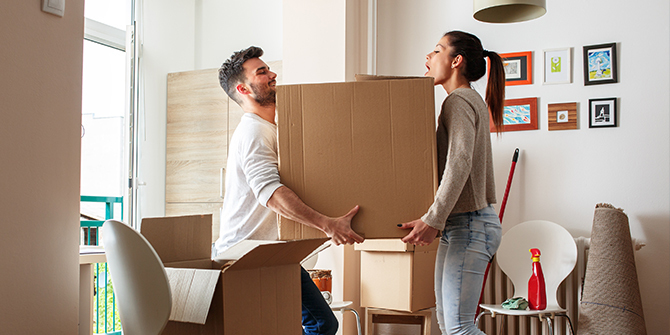 When disaster strikes, it doesn't care if you rent or own. Renters face the same risks as homeowners when it comes to protecting their personal property. How will you cover the possible loss of things like furniture and clothes? Can you cover living expenses in the event you can't stay in your home after an emergency? While you hope you'll never need to use your renters insurance, it's better to have it just in case. Here are the basics of a renters insurance policy.
Types of protection for renters
In general, renters insurance offers three types of protection:
Personal property. Covers your personal property in case of loss due to a covered event.
Liability. This coverage protects against lawsuits for bodily injury or property damage done by renters, their family members and pets.
Additional living expenses. Provides financial protection against an insured disaster that makes it necessary to temporarily live somewhere else.
What does a renters insurance policy cover?
Insurance coverage from a landlord or rental company only protects the building structure. It's up to you to cover the contents inside the home. The most common covered events include fire, theft and vandalism, as well as plumbing and electrical malfunctions. Certain weather-related damage and other named hazards may also be covered in the policy.
What a renters insurance policy doesn't cover
While a renters insurance policy covers a lot, there are some things it doesn't cover. Hazards such as backup of sewage in the rental dwelling, earthquakes, floods and certain other "acts of nature" aren't covered under a standard renters insurance policy. However, coverage for these items can be purchased for an additional premium if you feel it's necessary.
If you have high value items like artworks, collectibles or jewelry you want specific coverage for, then you may want to consider purchasing a rider to your renters policy. This will ensure these items are covered for the appropriate amounts. Otherwise, they will be included in your general personal property coverage amount, which may not be enough.
How much does a policy cost?
Unlike automobile insurance and homeowners insurance, there are no minimum coverage amounts required for you to purchase renters insurance. You select how much in coverage you want for personal property, liability and additional living expenses.
The best practice to determine the amount of personal property coverage you'll need is to make a list of all your personal belongings you might need to replace in the event of a total loss. Then work with your insurance agent to determine an appropriate level of liability coverage and payment for additional living expenses.
Remember, the more coverage you add, the higher your premium will be. While renters insurance can be inexpensive, it's important you work this additional expense into your monthly budget. You'll also want to ensure you're able to cover the deductible in the event you need to file a claim.
Most insurance companies, maybe even your auto insurer, offer a renters insurance policy. LGFCU can help with a renters insurance policy quote. Your insurer may even offer a discount for bundling auto and renters insurance together. It never hurts to compare the cost of renters insurance policies. 
The advice provided is for informational purposes only.