Ready to refi? Use our helpful tools to see if the time is right to refinance your car loan.
Apply for pre-approval online!
Log in to apply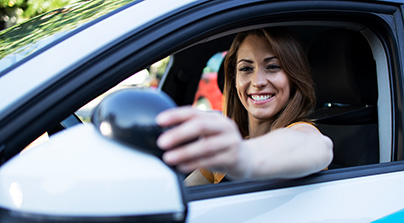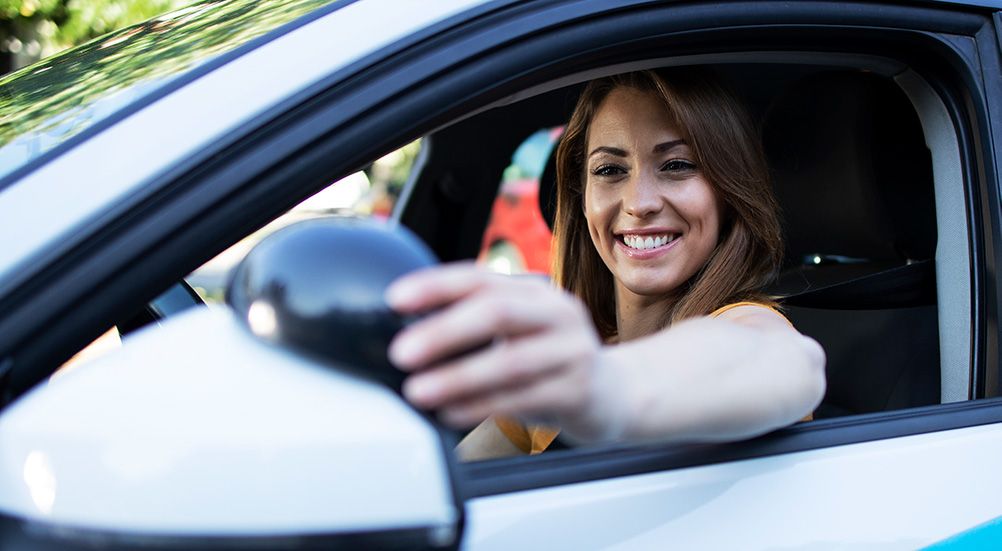 When shopping for a new ride, it's tempting to head straight to a car lot to look around. But without planning first, you could get stuck with something way out of your budget. We can help you during every stage of the car buying journey. Prepare, borrow, shop, insure or refinance a vehicle and much more — all at LGFCU.
Where are you in your car buying journey?
Calculate the cost
Figure out your payment or how much car you can afford with these calculators:
Starting out
Save time and money when buying a car by doing a little research in advance.
Use the National Automobile Dealers Association (NADA), Kelley Blue Book or Edmunds to find out the wholesale and retail value of a new or used vehicle. These resources can help you make sure you're paying or receiving a fair price before you buy, sell or trade in a used vehicle.
Price out affordable auto insurance with us
Look no further than your Credit Union for great auto insurance to help you protect your new investment.
Get a quote online.
Compare costs with your current provider.
Keep insurance premiums within your overall car budget.
See what your monthly payment could look like.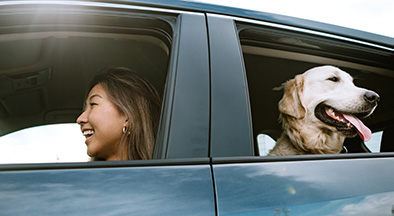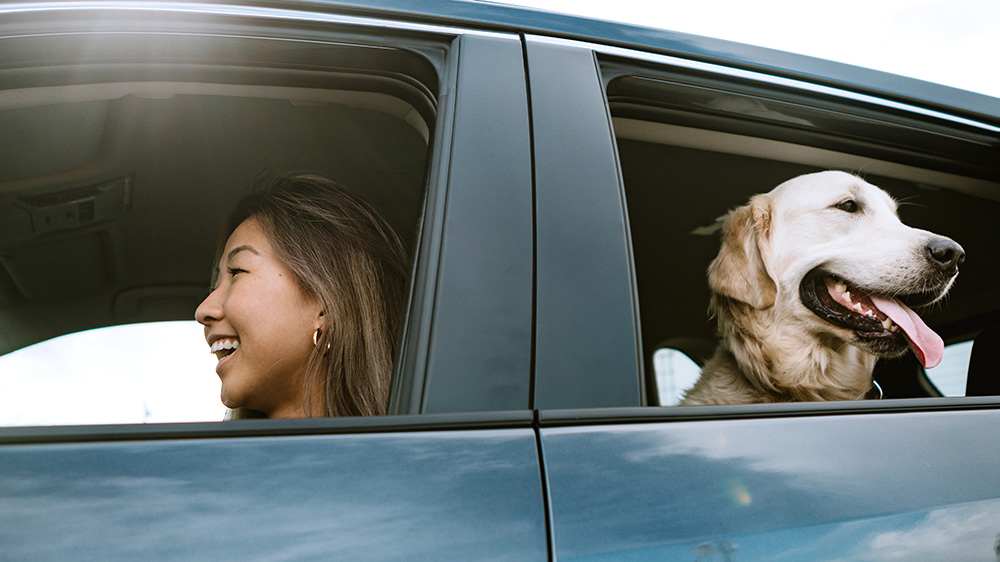 Applying for pre-approval
With a pre-approved check from your Credit Union for your next vehicle, you can buy with confidence knowing your budget and loan rate ahead of time.
Stay within your budget
With LGFCU's Auto Power, you'll hold the purchasing power in your hand. Qualified applicants will get a pre-approved check up to a specific dollar amount for the purchase of a new or used vehicle.
Simply take your Auto Power pre-approved check with you to the dealership and tell the salesperson what you're comfortable spending based on the amount of the check.
Auto Loans
Got your eye on a brand new car? Or looking for a pre-owned car? Get spectacular fixed-rate financing to go along with your shiny new or new-to-you ride. See what your monthly payment could be.
Apply online for a new or used vehicle loan
Log in to Member Connect.
Choose the Loan Center tab and select Personal and Vehicle Loans.
Enter the Amount Requested for your auto loan.
Enter "New Vehicle Loan" or a "Used Vehicle Loan" in the comment box.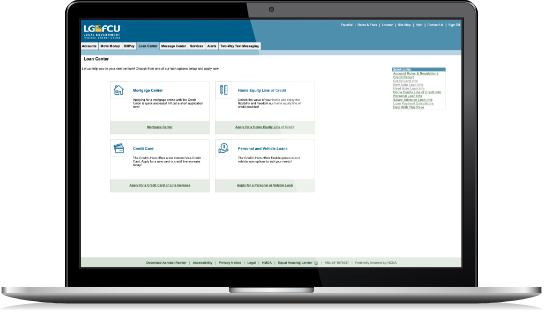 Consider purchasing the vehicle history report to get the facts on a used car. Some lenders or dealers may give you the report for free!
What about dealer financing?
If you do explore financing at a dealership, be sure to closely evaluate any options presented including any additional add-on packages or warranties that could increase the overall cost of your purchase.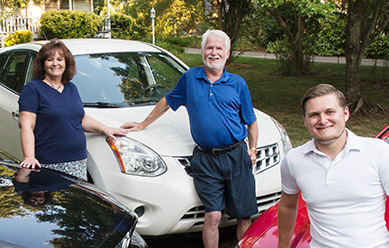 LGFCU member Joe S. and his family have purchased more than 18 vehicles across North Carolina with auto loans from LGFCU.
Ready to buy
As you gear up for the fun part of driving your new ride home, be prepared for the next steps of purchasing.
Explore LGFCU's auto loan options
If you've been pre-approved for an auto loan by the Credit Union, you're already one step ahead to avoiding the hard sell, markups, and add-ons offered at a dealership.
Get great fixed-rate financing with either our Used Auto Loan or New Auto Loan.
Before you head to a dealership to test drive and finalize a car purchase, be prepared to spend two or more hours. Bring refreshments to help you make good decisions on a full stomach.
Protect your auto loan with GAP Coverage
Guaranteed Asset Protection Coverage, often referred to as GAP Coverage, helps to cover the difference between the value of your car and the amount you still owe on an auto loan if your car has been deemed a total loss by your auto insurance provider — like after an accident, natural disaster or theft.
Talk with the Credit Union ahead of time to avoid being upside down — owing more for your car than the amount its worth — on your new auto loan.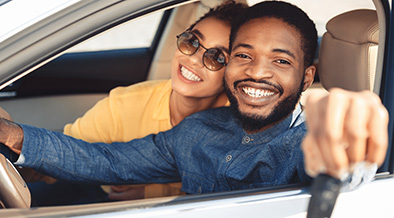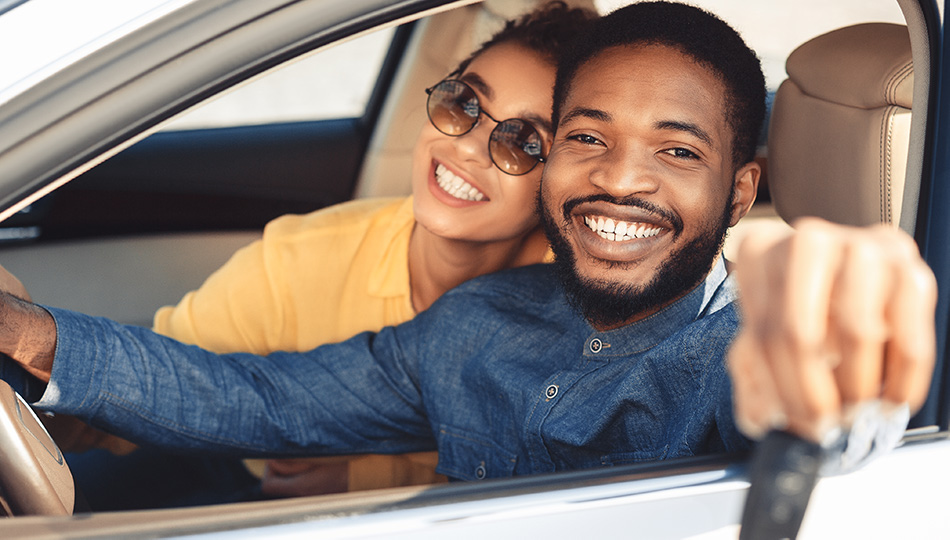 Thinking about refinancing
Same car — better rate or lower payment. Refinance your current car loan with an LGFCU Used Auto Loan!
Why refinance an auto?
You may want to refinance your vehicle loan:
If you're looking for a better loan rate
To lower your monthly payment
To take cash from the equity you have in the car
To extend the term of your loan
Use our calculator to compare two vehicle loans and see if refinancing would benefit you.
How do I refinance an auto at LGFCU?
Whether or not your current car loan is through LGFCU, you can still apply for a Used Auto Loan to refinance with us. Eligible cars must be newer than 10 years and have fewer than 150,000 miles at the time of loan origination.
Auto loans are subject to approval. APR = Annual Percentage Rate. A new vehicle is defined as current, prior or upcoming model year with 10,000 miles or less. Used vehicles may not be older than 10 years or have mileage in excess of 150,000 at time of loan origination. Loan terms up to 72 months are available for used vehicles 5 years of age or less with mileage less than 100,000. Loan terms are limited to a maximum of 48 months for vehicle models between 6 and 10 years old, or with mileage that exceeds 100,000 up to maximum of 150,000. LGFCU will finance 100% of the Manufacturer's Suggested Retail Price (MSRP) or the NADA value, plus an additional 10% to cover purchase-related expenses such as tax, tags and extended warranties. Cash-out is not permitted on purchase transactions and cash-out refinance transactions are limited to a maximum Loan to Value of 100%. Lending is limited to residents in NC, SC, GA, TN and VA. No pre-payment penalties. Vehicles with branded (flooded, salvaged or reconstructed) titles or motorcycles, boats, RVs and commercial vehicles are not acceptable collateral. Product availability and current rates may be changed at any time at the discretion of the Board of Directors. Borrower must maintain collision and comprehensive insurance protection with a maximum deductible of $1,000 for the life of the loan. Must be age 18 or older to qualify for lending services.
Auto Power service is subject to pre-approval; receive a check from your Credit Union when you qualify.
These insurance products are available through SECU Insurance Services. They are not deposits and are not federally insured or guaranteed by your Credit Union. Insurance products are provided by various insurance companies and may be subject to state availability, issue limitations and other contractual terms and conditions. Representatives are licensed to sell insurance in North Carolina only. Call or visit your local branch for more information.