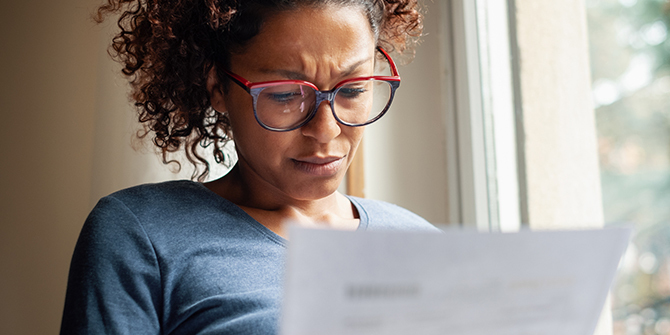 There's no shortage of ads for companies promising quick debt relief solutions for those struggling to pay back what they owe. These debt relief or debt management companies promise, for a fee, to work with your creditors to consolidate what you owe for easier and cheaper repayment. So, you may be wondering if using a debt relief company is worth it. Before you commit, here's what you need to know.
How do debt management companies work?
Using what is known as a debt management plan (DMP), the debt management company may be able to negotiate lower monthly payments with your creditors based on what you can afford to pay.
Once a DMP is arranged, you'll pay the debt management company one monthly payment. The company then distributes your single monthly payments to your various creditors.
The debt management company charges a monthly fee for its services. Usually, the repayment schedule for a DMP ranges from three to five years. The company's monthly fee could range from $25 to $55 a month, totaling between $900 and $3,300 over the life of a three- to five-year plan.
If you do not complete the plan, you lose the benefit of any arrangements made with your creditors.
What debts can be included in a debt management plan?
DMPs are typically structured to include all your eligible unsecured debt, such as credit card debt and medical bills. Even the unsecured debt you can manage on your own will be included in a DMP.  Secured debts, like car loans and mortgages, are not eligible for a debt management plan.
In addition, most debt management companies will require you to close all your credit cards while you're enrolled in a debt management plan. And you'll be restricted from applying for new lines of credit while enrolled in the plan to help you continue to work toward reducing your debt.
You can set up your own payoff plan
The biggest benefit of working with a debt management company is having them contact your creditors and negotiate a repayment plan. However, it's important to know that creditors are normally willing to work with you directly to set up a new payment plan to ensure the debt gets paid. By finding your own debt management solution, you may be able to save between $900 and $3,300 that can be applied to your outstanding debt.
Other options to pay off debt
If you're looking to consolidate multiple monthly payments into one, consider tapping into the equity in your home, if it's available. You may be eligible for a home equity line of credit (HELOC) that could give you the cash you need to pay down or eliminate debt.
If you already have a debt consolidation loan, consider using a HELOC to refinance for a lower rate.
You can also look into transferring your debt onto a credit card with no transfer fee on balance transfers. Any of these options could help you save money while repaying your debt.
You can download Compass, LGFCU's complimentary money management service. The Compass app can help you keep track of your debts and monitor the progress toward paying off your balance with the "Debts Tool."
As an LGFCU member, you can seek no-cost help from a financial counselor who can help you create manageable strategies to eliminate debt.
The advice provided is for informational purposes only. Contact a financial advisor for additional guidance.
Message and data rates may apply.
HELOCs are subject to approval, are available for properties located in NC, SC, GA or VA, and are not available for manufactured homes. Members must reside in NC or bordering states to be eligible.