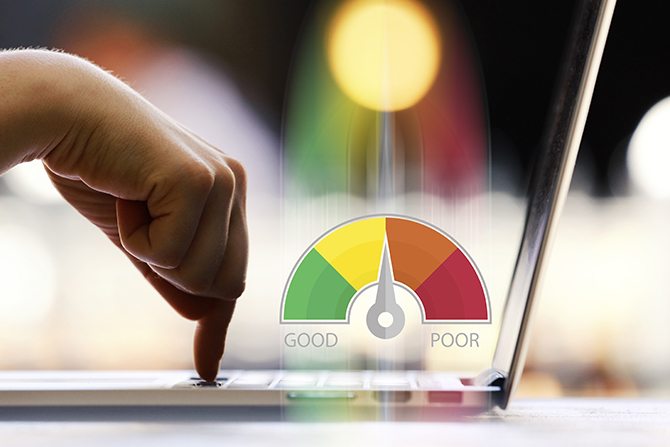 In 2019, millions of consumers could see a bump in their credit scores thanks to changes to the scoring system most widely used by lenders. This is the biggest change in credit reporting since the 1990s.
In the new year, FICO will roll out the UltraFICO™ scoring system. This new credit scoring system is designed to create a score for people without a credit history or help improve the scores for those who have a few dings against them and now have a less than desirable credit score. If you already have strong credit, UltraFICO may have minimal or no impact on your credit score.
What's changing?
UltraFICO will use data on how well you manage your cash in checking, savings and money market accounts to determine your credit score. If your traditional FICO score is preventing you from getting approved for a loan and the lender uses UltraFICO, then your score can be recalculated to reflect your banking activity.
You'll likely benefit from the new model if you:
Have an average balance of $400 on deposit in a checking, savings or money market account.
Have no overdrafts within the past three months.
Show a lengthy history of having an account open.
Demonstrate frequent transaction history.
Keep in mind, it's possible for your score to go down using the UltraFICO calculation, if your accounts show a pattern of poor cash management.
The current FICO credit score
Many financial institutions use the traditional FICO scoring system, which relies solely on your loan payment history, to determine your creditworthiness. Scores range from 350 to 800. A low score can keep you from renting an apartment, purchasing a car, qualifying for lower interest rates and more.
While traditional FICO scores will still be the go-to method for most lenders, if those scores are low, credit unions and banks can now opt to use UltraFICO instead.
Your credit score plays a major role in your life. Learn more about your credit score.
The advice provided is for informational purposes only.