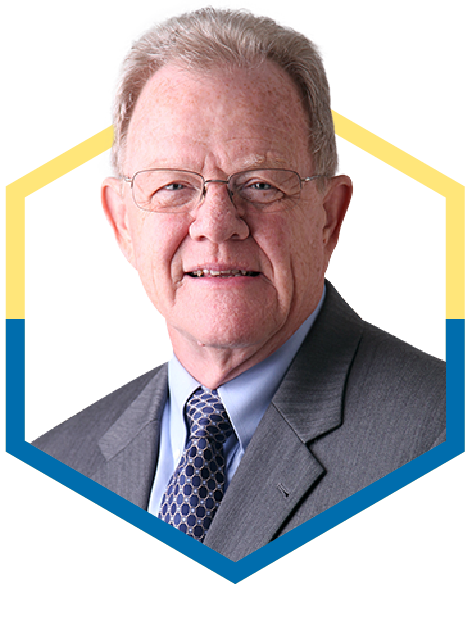 Chairman's letter
Lin Jones
Chairman, Board of Directors
Dear fellow members:
This is not a conventional Chairman's letter. These are not ordinary times. Our state and local communities have undergone changes in the way we do business, educate our children and move about. The year 2020 is in the record books for what happened and what did not occur. This Chairman's letter is our opportunity to take stock of how your Credit Union fared. More importantly, we want to assure you of our aim to help you move forward.
I chose to address last year from more than just the perspective of how COVID-19 has affected your Credit Union. In summary, our financial performance was very good. But as a cooperative, we are more than the sum of our parts. The Credit Union is a family of members. Membership means more than just accounts and products.
Last year, we were reminded of a thing or two about ourselves. The simple act of giving one another a hug or a handshake are gestures we took for granted. The communal privilege of assembly took on new meanings. Gathering to worship, be entertained, socialize and cheer were paused. It seems so long ago our livelihood was ordinary.
There are a few other reminders we were forced to face. Some consumers live with financial fragility every day. A disruption in widespread employment wreaks havoc in industries on which some local governments depend. Consumer confidence, a sense of security and social welfare are intertwined.
The ramifications of a pandemic-driven recession are complex. It seems we all are affected by the disruptions in our public patterns, family involvements and occupations. If this was happening in one industry, region or area, we might have a better opportunity to process the effects. But this has confronted all of us at one time.
It would be understandable to look upon the new year with some skepticism. After all, we are still dealing with a pervasive coronavirus contagion. But there is a good news story here. The good news comes in the sense that we are resilient and determined to recover.
Our optimism is grounded in the realization that we have been through this before. Well, perhaps not a pandemic of this magnitude in our lifetimes. But we have seen challenging times before.
We are in a recession. But we've made it through recessions before. We have high unemployment. We have returned to full employment after previous downturns. Our business sectors are strained. Businesses have shown they can rebound and grow commerce. We have seen tough times before.
The ingenuity, determination and spirit we showed in the past gives me absolute confidence that we shall rebound again. There is one ingredient that helped us in the past: the spirit of working together. This is one of the underlying principles of a cooperative like LGFCU. We are stronger together.
I can't think of a better example of being stronger together than to honor the essential public servants in local government. You are the first responders, elected officials, administrative employees, volunteers and public service workers who glue our communities together. Some of you have visible roles. We see you every day. Most of you work behind the scenes serving our citizens in crucial ways.
Just as you do your parts, your Credit Union is determined in its unwavering commitment to serve you. Our services are delivered one conversation at a time. We hear you when you ask for help financing a dream. We are focused on your requests for assistance when misfortune arises. There is no substitute for a welcoming voice.
We look toward the future with high hopes and confidence. We draw a line in the sand when it comes to the welfare of our members. Nothing short of your success will satisfy your Credit Union. We will rise together.
On behalf of the Board of Directors for Local Government Federal Credit Union, we are so very honored to represent you. You make us proud with your contributions to the community in whatever capacity you serve. We are resilient and strong because of you.
Best regards,
Lin Jones, CPA
Chairman, Board of Directors
Local Government Federal Credit Union