To view the broadcast, return to this page on Oct. 28.
Please join us as LGFCU presents the one-time-only digital event, "Why Diversity, Equity and Inclusion Matter, featuring a conversation with Kareem Abdul-Jabbar" on Wednesday, October 28, at 12 p.m.
A panel of thought leaders will join NBA legend, social justice advocate and author, Kareem Abdul-Jabbar, for an exclusive discussion on the importance of Diversity, Equity and Inclusion (DEI) in business and beyond. Please share this invitation with colleagues, family and friends you feel would also benefit from this exclusive event!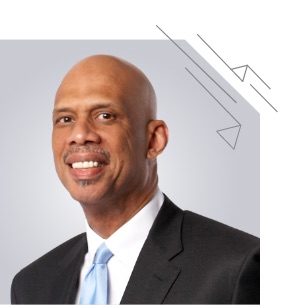 Kareem Abdul-Jabbar
Kareem Abdul-Jabbar is an NBA legend and the league's leading all-time scorer. He is an award-winning magazine columnist as well as a New York Times bestselling author. Kareem is a passionate social justice champion who brings relevant perspectives to challenging topics facing our nation today. He is also the founder of the Skyhook Foundation, an organization that brings educational opportunities to underserved communities. In 2016, President Barack Obama named Kareem a recipient of the Presidential Medal of Freedom.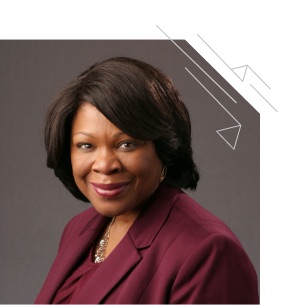 Anita Brown-Graham
Anita Brown-Graham is the director of nclMPACT and a professor of public law and government. She works to bring together critical stakeholders in communities to help create a change process for overcoming social challenges. As part of her work, she has devised programs to support communities working on economic mobility, poverty, the expansion of prekindergarten, extending the labor pool, and opioid misuse and abuse.
---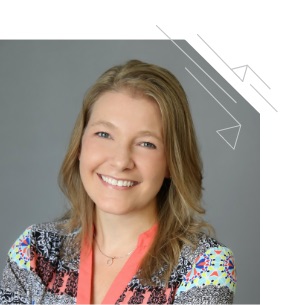 Emily Nail
Emily Nail is the Executive Director for the Cooperative Council of NC. Her education in entrepreneurship and economics led her to a career in financial services, where she was a manager in banking and later, at a credit union.
Her passion for credit unions and her interest in the cooperative movement inspired Emily to join the leadership team at the Cooperative Council of NC in 2015. She helps to bring the state's cooperatives together to connect, educate, and promote the success of all cooperatives.
---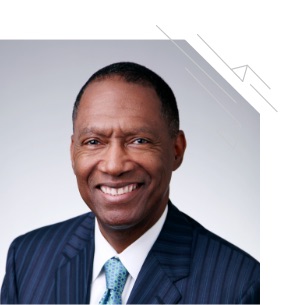 Maurice Smith
Maurice Smith is the CEO of Local Government Federal Credit Union and Civic Federal Credit Union.
He is the recipient of the 2020 Herb Wegner Memorial Award for Outstanding Individual Achievement, presented by The National Credit Union Foundation. In 2019 he was named the recipient of the Annie Vamper Helping Hands Award, in recognition of his extraordinary contributions to the credit union movement.
Also in 2019, Maurice received the Pete Crear Lifetime Achievement Award, presented by the African-American Credit Union Coalition (AACUC). At that time, the AACUC also created the Maurice R. Smith Fund in his honor.
A credit union thought leader, Maurice has received wide acclaim for his suggested "8th Principle" of Diversity, Equity and Inclusion, as an addition to the 7 Cooperative Principles that have guided cooperatives worldwide for more than 175 years.
---
Credit union industry leaders Maurice Smith and Jeff Hardin dive in deeper on why Diversity, Equity and Inclusion make sense for businesses and cooperatives.
DEI: A business case
Presented by Maurice Smith
Hello, my name is Maurice Smith. I am the CEO for Local Government Federal Credit Union and also for Civic Federal Credit Union. I am absolutely delighted to be here to introduce and have a conversation with you about a topic that's near and dear to our minds.
I've been asked to give you a sort of a preview and some conversation about a business case for diversity, equity and inclusion. Now, this topic is all in the press and it's being spoken about in a number of different audiences. But I believe there's a specific business case for credit unions that would help us become better institutions for our members and also for our communities.
I'd like to share with you that I've been in the credit union business for 41 years. Yes, it's been quite a run. 1979, I started as a young loan officer full of ideals and visions about how I can help improve communities and members' lives. I learned a long time ago there's a connection between one's financial services; access to financial literacy; and the access to housing, education, health care and building wealth for their families.
But this is the mission of credit unions. This is what we do. And I'm delighted to be having this conversation with you because I believe that DEI can be an important tool for how we improve the services to our membership. Now, I mentioned 41 years of being in this business, but I haven't always been that way. So, I want to share with you a little bit about my background to give you some sense of how I approach this topic.
I'm a lifelong North Carolinian. I was raised on a farm in a little place called Southport on the Eastern coast of the state, close to the South Carolina state line. It was a small farm. 30 acres. We had a retail market. We provided coders on a wholesale basis for the local grocery stores.
And there was always something to do. And if some you were raised on a farm, you know there is no such thing as an off season. You're either cultivating a crop, you're either harvesting a crop, or you're preparing to plant the next crop. But there's always something to do. There's machinery to keep up. There's animals to tend to. There's always lots of work on a farm.
I won't trade my upbringing for anything. It taught me a strong work ethic ... how to think about my responsibilities as a member of the community ... But I have to admit to you, growing up on a farm, I thought, it sure would be nice to see what the rest of the world looks like. And I would fantasize what would it be like to travel to foreign lands, to see other places, to see how other people live and how might that be inspiring to me.
So, as an adult, my wife and I, we are on a trek to travel as much as we can. We are on this mission to see all 50 states. We're about 41, 42. It only counts if we've both been to the same state, not necessarily the same time, but to the same state. So, there's been a couple of states that she's traveled to that I haven't had the pleasure of traveling to. They don't count. There's been a couple of states I've been to where she hasn't traveled to. They don't count.
But the goal is to eventually get to 50 states. And then after that, we'll go on some epic road trips visiting some of the favorite places that we've experienced along the way. But we've expanded our travel to include some foreign lands, as well. And so not too long ago, we had the opportunity to go to Kenya. Had a credit union event in Mombasa, Kenya on the East coast, right on the Indian Ocean shoreline.
But before going there, we spent some time in Nairobi. We were tourists in a foreign land, so we figured we should do what tourists do, and that is go on a safari. So, we decided we will go on a safari for four days in the Masai Mara resort area. It's a nature preserve. And it's sorta on the Serengeti Valley, South of Tanzania. We were absolutely looking forward to this and seeing animals.
Now, I grew up on a farm. I know a lot about animals. My wife, not so much. She grew up in Paterson, New Jersey. She's a city girl. I don't hold that against her, but she didn't have the knowledge and experience that I have to see animals. So, I'm thinking, going out here on a Safari, then I would have to teach her a few things about animals and animal identification. And so we began.
Here's a photograph of our guide, Moses, who would help us. Moses was a very nice man, very smart. Spoke six languages. Fortunately, everybody on our tour spoke English, so it made it easy for us to understand each other. And Moses says, I will take you around on the Safari.
He said, now, you will see all sorts of animals. But it's important for you to know that animals see these vehicles coming in and out of the jungle on a regular basis. So, as long as you stay in the vehicle, the animals will ignore you. You step outside the vehicle, then you might be lunch.
Didn't have to tell me twice. We stayed in the vehicle. So, as we were going about I decided I needed to help my wife understand what it is that we would see on the Safari. See, I'm a lifelong North Carolinian, I mentioned before, but she is from Paterson, New Jersey, the inner city. She doesn't know much about farming, much about animals. And I didn't want her to feel out of place in the conversations that we were having on the safari.
So, I took it upon myself to say, honey, I will explain to you what some of these animals are so that you won't feel left out. She said, thank you for that. So, we head out on thee safari to see animals. And we come across this animal first. And I said, look, honey, there's a deer. Moses says, that is not a deer. That is an impala. Oh, OK. All right, so there's an impala.
So, we head out onto the plain some more to see what else that we could see, and we come across this animal. Look, honey, there's another impala. Moses says, that is not an impala. That is a topi. Oh, I thought it was just another impala with maybe a different color. He said, no, that's not right. So, OK, Moses. Well, let's continue on.
We drove a little farther into the plain and we come across this animal. Look, honey, there's another topi. Moses says, that is not a topi. That is a gazelle. Oh. My wife said what are you doing. I said I'm trying to help you. She said, how is that working out for you? I said, well, I was trying to help you understand what the animals are. She said, no, just listen to Moses. Moses says, let me do my job. All right, Moses. I understand. I may be a fish out of water here a little bit.
The next animal we approach, you just tell me what it is, Moses. He said, yes, I will do my job. We drive around a grove of trees. And I said, Moses, what is that? He said that is an elephant. I knew that. I really did. I knew that. So, one of the things that taught me about going on a safari is that the diversity of animals in the jungle is very wide and -- a large variety. And Moses would explain to us that every single animal in the jungle depends on the other animals for their survival and to thrive. And if you were to remove one of the animals out of the ecosystem, it would throw things out of balance.
So, even in nature, diversity plays an important role to ensure that every creature has what it takes to survive. Well, let's talk about our topic for the day. So, why are we having this conversation about diversity? Because just as it is in the jungles of Kenya, that diversity is important for each animal to survive and for the ecosystem to operate in the way that it should, so as it is with our organizations, with our leagues, with our credit unions.
Then, how do we thrive? How do we become the best of ourselves? We believe there's something relevant in the topic of DEI that we can use to support our own success. So, first of all, let's address the elephant in the room, because there is one. But when you bring up the topic of DEI -- diversity, equity and inclusion -- it may be a non-starter for some people.
And let me explain what I mean by that. Because there are some reasons -- academic, I believe -- and very good reasons why some people might feel a little hesitation about entering to a conversation about DEI. Let's run through just a few of these reasons I've thought -- I've illustrated for you on a slide.
So, first of all, when you go to a group of individuals and you say, you need to be more diverse for whatever reason, there is an insinuation that whatever you're doing is wrong. There's some malfeasance or nonfeasance going on here that whatever you're doing is not working, and it should be corrected.
Now, I'm not sure about you, but when someone approaches me and says I'm doing something wrong, that might have the tendency to make me feel a little bit on the defensive. So, going into the conversation creates a lot of friction from the beginning. But there's also a rationing equation that occurs for organizations when they think about diversity. Because you see, there's only so many board seats. And there's only so many senior-level positions in any organization.
So, when you walk into an audience and you see those who are sitting around the table, and you suggest to them that it needs to be more diverse in here, then there's a rationing issue that goes on with that because it means somebody who's sitting at the table needs to get up for somebody else to sit at the table.
I remember this game we played in kindergarten where you will line these chairs up and you play music and we would march around them as children. Now, there wasn't enough seats in the line for everybody who was marching around. When the music stopped, if you didn't get into one of the seats, you were out of the game. That's a rationing problem for kindergartners.
You have the same kind of rationing issue for credit unions as well when it comes to diversity. But one of the tenets of credit unions is democracy, that we have elected officials and each member has a right to vote on who they want to represent them for their credit union cooperative. The challenge when we start talking about diversity is that it could appear repugnant to go in to start social engineering the way we elect leaders for our institutions for the purposes of creating a certain roster of individuals.
That might feel sort of in opposition to what we believe is that members have the final vote, and voice, and say so of who should represent them for their institution. So, as you think about some of these challenges, it's difficult to gain consensus. How much diversity should you have in an organization? There's a diminishing marginal utility issue about when is it too much, or when is it too little, and who has a personal agenda for this conversation.
There are some obstacles that we have to jump over as we think about how do we address diversity. But this is a big topic. It's on a lot of lips. In the last two or three years, I had a number of conversations and discussions with some of your colleagues in the credit union business about diversity.
What does it mean? How should we address it? What should we do about it? Think of all the different audiences, leagues, credit unions, other trade associations ... regulators. How do we address diversity in today's environment and how can we use the topic to improve upon the way we serve our members? Well, let's think a little further about it.
So, we think about diversity, we think about, perhaps, maybe because it is so much in the news today about racial equity, racism, or about maybe racial equality. But if you really want to think about diversity for the purposes of a business application, think about what diversity means at a much more expansive point of view. Because, you see, I believe that diversity sensitivity is determined by the person who sees themselves in a different way.
So, take any audience, take any individual, and you ask, how do you identify yourself ... your physical characteristics, your racial makeup, your lifestyle, your beliefs, your religions, how you are brought up? How did you identify? And then, that identification that you've assigned to yourself, that you go out to the rest of the world and you look for affiliations. Who else looks like me? Who else thinks like me? Who else believes like me, acts like me, and would have an affiliation towards me, to understand my issues, my interests and my needs?
So, as we think about diversity, let's not narrow our focus just on one trait or another. Let's think about how it fits in all the various categories. Let's talk about diversity jurisdiction for a moment. And what I mean by this is diversity can exist for an organization in various forms, in various locations.
So, you might think about diversity from the standpoint of what does it look like for the elected members of your trade association, or for your CUSOs or for your credit unions. Diversity might also be applied as a subject of conversation about who sits at the senior level, highest levels, of your organizations. How about management in general? How about the front lines of our institutions who are serving the community? What does diversity look like among the membership of the Credit Union, among the membership of our organizations?
So, we think about all the various areas that diversity can be addressed. How we think about, how we make sure that we have the proper representation for the audience that we are facing makes a huge difference in how we are going to improve upon the ecosystem that we all exist in.
So, now, I want to make a business case for diversity. I want to talk about the reasons why DEI is important for our financial institutions, for the business that we are in. But there's a few things I don't want to talk about. I don't want to talk about the right and wrong of diversity, equity, inclusion. I don't want to talk about morality. I don't want to talk about ethics. I don't want to talk about the kinds of things that you and I will have reasonable doubts or reasonable reason to have a debate about.
Let's talk about things that's going to help us be a better institution. Now, I don't discount these other subjects as things that perhaps we should focus on. But for the purpose of my discussion and conversation with you today, I want to talk about an argument that you can use this as a strategy to help your credit unions serve your members better. And I think we have some evidence, perhaps, to show you.
So, let's take a look at the first one. This is the business case No. 1. And this is diversity as a fiduciary duty. The loyalties that you ought to have to your organization. So, first of all, I want to explain that every official, every manager, every director for every organization have a set of fiduciary duties to your credit unions and to your organizations.
But what are those duties? There's two in general. So, I want to address those. The first one is the fiduciary duty of care. So, when a court looks at an official for a corporation, they assign to you a duty of care. And that is you should operate as any reasonable person would under the same circumstance, in the same position that you occupy.
OK. So, if it is proven to you that DEI is good for your financial institution, for your Credit Union, for your CUSO, for your trade association ... if you believe this helps improve the ecosystem of credit unions, then you have a duty of care to explore this topic because you must recognize, wait a minute, there is some value to be mined out of this topic. And so let's exercise our duty of care to act as a reasonable person would who believes there's something of value that we can gain for the credit union movement. And therefore, we should delve into this topic.
The second fiduciary duty that you have as an official for a credit union is the duty of loyalty. Now, the duty of loyalty suggests that most time, we talk about it as a conflict of interest. And that is to not act in a manner that's contrary to the interests of your constituents, or your community, or your organization, or your membership. So, the duty of loyalty in the context that we're talking here is to suggest to you that as you think about DEI, who are you loyal to?
Now, I've looked at some case studies to see, is there some writings in the courts about whom among your audience that you owe the highest duties to? We are credit unions, we believe in equal treatment of our membership. We have this egalitarian philosophy that all members are equal. If that's the case, and we have a loyalty to the membership, that would suggest to me that we can't bifurcate that loyalty. Loyalty exists to all of the membership.
So, the fiduciary duty of loyalty suggests to me that you as a manager of your institution have to look after the interests and the needs of every member within the institution. And how do you do that? You do that by using DEI as a template for how you're going to serve the various needs within your credit unions. So, now, if we stop here, I may think, well, the law applies certain standards to me in how I should think about DEI. I think in and of itself, that's fairly compelling. But there's more.
So, business case No. 2. And in business case No. 2, we talk about diversity as a risk mitigation. Now, I know you might find this shocking. But I have made mistakes in the past. Yeah, I know, I know. You find it hard to believe. I've had some real doozies. I have screwed up a number of times.
My dad taught me a long time ago there's a lot to be learned from making mistakes. And when you make a mistake, do no t-- do not forfeit the opportunity to go back and figure out what did you do wrong, and then, perhaps, how can you do it better. So, on my desk in my office, I have a list of my mistakes, list of the mistakes that we have made as a Credit Union, mistakes that I have made in my career, mistakes that I have made of judgment, of execution, all kinds of errors.
You would think I would be depressed, but that gives me strength, and it gives me inspiration to know what not to do in the future. So, when I take a look at the mistakes that we have made as an organization, any mistake that we made in the organization, I can trace it back to exactly when the mistake occurred. Sometimes with the execution, sometimes it might look like it might have happened during the conception of the idea. But every mistake originated from what is called the issue-spotting stage of the development.
There comes a point when you have an idea, that you assemble a group of people around you -- colleagues, team members, managers, subject matter experts -- and you say, I have this idea. And let's see if we can make this work. And then, every so often, the result is unexpected. It's negative. It's not what we had hoped for. And I go back to the issue-spotting stage and realize the mistake we made was not having enough diversity around the table.
There was somebody in our organization who had the inside track on that topic. Somebody on their resume said, 'I used to do that in my past.' Somebody said, 'I know more about that ethnic group than you do,' somebody who have a better insight about what we were about to do, and they weren't invited in the room. So, every time we've made a mistake, it's been because of issue spotting. We didn't have the right voices, the right diversity of thought, the right experience, the right talent and skills to help us make the right decision in the beginning.
So, how do I avoid making mistakes in the future? I do so by making sure, to the best of my ability, that when it's time to make a decision, I can hear as many voices as I can hear. Anyone who have insight, experience, knowledge about what we are doing, we want them in the room. We want them to be part of the conversation. We want to learn from our mistakes, and we want them to help us make better decisions for the future. Business case No. 3. And this one has to do with diversity for public relations. So, let's talk about diversity and how might we as an institution think about it. I am ill equipped to focus on diversity because I have a narrow set of perspectives about how the world works. And I can't substitute my history, my experience, my insight for how somebody else feels, or what they think, or what they have seen. So, if I want to make sure that we've created the right environment for our organization, then I need to use diversity for PR's sake.
Now, let's talk about public relations. Who is your public? Because if you are a board of directors for a credit union, your public is the membership of your credit union. What do they think about you as a board? If you were a senior-level management, your public is the rest of the employees and organization. What do they think about you?
So, you should go to your public and ask, what kind of relations do you want to have with the institution, with the board, with management, with your colleagues? Because that's how we build a diverse PR relationship with the audience that we're focused on.
So, had a conversation with a colleague not too long ago. And we were talking about inclusion in particular. And she would explain to me what it's like to be a woman in a boardroom with a large number of men and how her voice was muted in that occasion.
And I said, I hadn't noticed that in my organization. There must be something going on in your organization. And she says, then test it in your own organizations. Go into a room and look for the signals that when there's someone's voice that's not be valued, or someone isn't given the opportunity to speak their minds, how often someone might speak, but they are cut off by their male colleague.
I said, 'Yeah, be happy to. But it's not happening in our organization. So, I spent some time just observing, not speaking up about it. I just want to see what happens. And indeed, it happens in more places than I had thought. So, if we want to have good public relations with whomever you decide your public is, then you use diversity as a tool to understand what does the public want. What kind of relations do they want with your institution, with your company, with your organization? Because we can use diversity as a tool to start to close that gap, because the things that I do not know, I need someone to enlighten me on it and improve my sensitivity toward it.
Business case No. 4, diversity for innovation. Now, so four decades in this business of credit unions. But the one thing that I recognize about what we do as credit unions, we are in a commodity business. A checking account, is a checking account, is a checking account. And as much as I would like to believe that our credit unions are uniquely situated in the marketplace, to the untrained eye, our financial services look like everybody else's financial services.
Yeah, the price might be a little different. You could change the rate, the fee structure. Maybe we'll brand it, call it something different. But to many people in the public, our financial services look like everybody else's. So, how do we distinguish ourselves in a crowded marketplace, in a commodity environment, to convince people that you should do business with us?
And I believe diversity is a tool that you can use to be more innovative in the services that you offer. But to use diversity innovation, you have to be able to open your mind and listen to the various voices that can inform you for the decisions that you have to make. Some time ... some time ago, I had this brilliant idea. There's going to be a new service that we're going to offer to our membership.
I don't remember what the idea was. That tells you how brilliant it was. So, I mocked up what I thought would be the campaign, the branding for it. I used to spend some time in my earlier career in marketing, so I thought I knew what I was doing until I learned later I didn't.
And it was going to be a campaign for the youth, for teenagers to use financial services. I arrived home that evening, and our teenage daughter was sitting on the sofa with some of her teenage girlfriends. I said, "Ah, hey ladies, get off your phones for a moment." Because they're all focused on their mobile phones. "I want to show you something that we're working on at the Credit Union I would like to propose to the Board of Directors." And I showed them my campaign. They stared at me for a while and they went back to their phones. So, our daughter, I says, "Raven, what do you think about it?" She said, "That's not going to work. No kid wants to be called that. Who have you been talking to?" I said, "Well, we have smart people in the office. I've been talking to them about the branding idea and what we want to do." She said, "How many kids have you spoken to?" "Well, you're the first." "Talk to some kids, and then come back and talk to me."
So, if you want to be innovative to a credit union, you want to address the needs of the market, then you really need to listen to the needs of the market. And so diversity encourages us that we should pay close attention to what the members need, but not just one subset of the members, but all of the members' need.
And for you to get to some insight of what all of the members need, then you have to have a diverse perspective. Otherwise, we can miss the mark completely on innovation thinking we're providing something that the market needs. But they're not actually getting there.
Final business case that I would like to present to you. It's something we call corporate actualization. So, Dr. Maslow wrote this paper back in 1943. And it was called Maslow's Hierarchy of Needs. And the suggestion is that an individual want to get to what is called self-actualization. I can become the best of who I can be. I'm going to be the best loan officer for the Credit Union. I'm going to be the best father and husband for my family. I'm going to be the best citizen in the community.
So, how do you get to self-actualization ... except you have to go through these stages of development that leads to the pinnacle of the triangle. So, as you think about the various categories and various levels that you have to go on Dr. Maslow's hierarchy to get to self-actualization, right in the middle is something called belonging. I have to feel a sense of belonging, that who I am, where I am, what I do, how I accomplish what I do in the organization, matters.
I belong here. I'm respected for who I am as a person. I'm given the opportunity to excel. I'm recognized for my achievements. I'm rewarded for what I do. But if I don't have that sense of belonging, then I don't get to self-actualization as an individual. And if I don't get to self-actualization, then our Credit Union doesn't get to corporate actualization because somebody is left behind.
And the only way we achieve complete corporate actualization is every single team member in our organization have to become the very best they can be as an individual. And in the aggregate theory, they all come together to make us the very best Credit Union we can possibly be. I don't know how an individual gets to self-actualization if the very values that make them up for who they are is lacking.
They don't feel a sense of belonging in our organization. They don't feel a sense of belonging in the community. So, according to Dr. Maslow's theory, if I don't feel like I belong, that I'm respected, appreciated, rewarded, that I don't get to be the best I can be, my Credit Union doesn't get to be the best it can be. Diversity is a tool that allows us to be able to take individuals who have a variety of experiences, skills and traits, and bring it all together for the purposes of making our Credit Union the absolute best it can be.
I don't know how we get there as a credit union movement to be the best we can be if every credit union and every league is not operating at its actualized level. And I don't know how the individual institutions get there if each individual person within the organization doesn't become self-actualized.
I want to wrap up my conversation with you today and talk a little bit about, perhaps, how do we take this notion of diversity and supersize it. We've been talking about it from the league's point of view, from the credit union level. But how do we actually take it and explode it in a much larger set of ideals? So, in a credit union movement, we recognize that we are cooperatives. And a certain set of values and principles define who we are, what we believe, our ideals, what we think about ourselves, our position in the world, how do we serve members.
You may be familiar with it. They call it the Seven Cooperative Principles. And these principles shape who we are, what we do. They become strategies for how we distinguish ourselves in a commodity market. The suggestion that I have for you, that we've been floating around for a couple of years now, is to take the Seven Cooperative Principles and expand them, and actually create an eighth cooperative principle.
Now, a little bit easier said than done. You see, these principles have been around since 1844. They've been around quite some time. And to go to a set of rules and say that we want to write something new into it is almost like amending the U.S. Constitution. It takes a lot of voices and a lot of conversation, and dialogue to get there, but the dialogue has begun.
We believe -- those of us in credit unions -- believe that if we want to break out a commodity market, then we need to be able to establish among the world that we are different. And we are different because of our firm beliefs, our ideals, and principles about who we are and what we do, and how we provide services to our membership, our place in the community, and what's important to us.
So, adding a eighth cooperative principle for the purposes of diversity, equity and inclusion, we believe, is an argument worth having. Now, if you read principle one it talks about the notions of democratic voting. And there's some sense of equality in there. We are making the argument that a completely separate, distinct principle for DEI is warranted.
And the reason why we say that is because these principles were written back in 1844. Think about what the world looked like in 1844. The world it didn't have the same sensibilities about equality and recognizing the distinctions, and differences in individuals, and celebrating our ecosystem as being this group of individuals who come together for the purposes of making us all better. There was a different set of thinking about how we would approach this.
So, 1844 is, what, 20 or so years before the Emancipation Proclamatio? Is 80 years or so before women's suffrage ... we get women the right to vote in the country. We think diversity -- back when the principles were written, the authors of the principles thought a little differently. I would suggest to you one further notion is that when we think about what does a writing mean, particularly a historical writing like this, that we might approach it like some US.. Supreme Court constitutional scholars would. And that is to apply this originalism approach to it.
Originalism means when you look at a historical document, you have to put yourself in the shoes of the people who wrote the document to understand what did they mean by these words. So, think about the writers in 1844. What did they mean by the words? We want to be unambiguous to the credit union members, to the community and to the world at large.
So, we hope you will join us on this campaign to get an eighth cooperative principle that's going to recognize credit unions for who we are -- truly owned by members, for members, created for members. And diversity, being a core value in what we're doing, it will have us set aside as a different institution in this industry.
The Seven Cooperative Principles
Presented by Jeff Hardin of the Carolinas Credit Union League
[MUSIC PLAYING]
Hello, my name is Jeff Hardin with the Carolinas Credit Union League. It's my privilege to share with you in the next few moments a little information about cooperatives and the cooperative principles. This information will hopefully help you understand how Local Government Federal Credit Union provides innovative, valuable and trusted financial services to the 365,000 members who both own and rely upon the Credit Union. Let's dive right in.
The first thing to share with you is that Local Government Federal Credit Union is a cooperative financial institution. Now I'm pretty sure you know what a financial institution is, but what is a cooperative? The official definition of a cooperative is a group of people acting together to meet the common needs and aspirations of its members, sharing ownership and making decisions democratically.
So, to boil that down just a little, cooperatives are simply groups of people who co-own a business that helps them solve a problem collectively that they can't solve individually. They do so by sharing the responsibilities of ownership while using democratic processes to govern the business.
In the case of the Credit Union, local government employees who are members share in the responsibilities of ownership and in exchange receive access to affordable financial services. In doing so, all your members are working together in order to help individual members get their financial needs met.
Now that you know a little bit about what a cooperative is, let's take a look at the first cooperative to develop and use the Seven Cooperative Principles -- the Rochdale Society of Equitable Pioneers. They're pictured here about the time they organized their co-op in December of 1844. Their story is a perfect example of how cooperatives get started. The Rochdale pioneers made woven goods that at one time were highly desirable.
But because of the Industrial Revolution and mass production, they had fallen on hard times. The pioneers started their cooperative to meet a very basic need -- access to healthy food at a reasonable price. They began buying staple goods like oatmeal and flour in bulk so that they could save money, and stretch their budgets. It was very successful. And the cooperative idea spread quickly across Europe and grew to other forms of businesses like financial services.
Another contribution of the Rochdale pioneers came in the organizing principles that they wrote and agreed to follow in establishing the cooperative. These seven cooperative principles were one key to their success. And the idea became a core of the cooperative movement that sprang up across the world in the years to come.
And that leads us to discuss the seven cooperative principles that we have today, and that Local Government Federal Credit Union uses in its day-to-day mission of serving members in North Carolina. So let's get to it.
Principle one governs membership in the Credit Union. Credit unions are voluntary cooperative organizations offering services to people willing to accept the responsibilities and benefits of membership without gender, social, racial, political or religious discrimination. So, in other words, if you are otherwise eligible to join the Credit Union, everybody has an equal chance to do so. There is no discrimination in membership.
Principle two covers how the Credit Union practices democratic ownership. Credit unions are democratic organizations owned and controlled by their members; one member, one vote, with equal opportunity for participation in setting policies and making decisions. This means that no matter if I have $5 or $500,000 on deposit, I only have one vote that I can cast in the Credit Union's annual meeting.
It also means that as a member, I can run for the Board of Directors. In fact, all credit unions require that board members come from the membership of the credit union. In addition to the Board of Directors at Local Government, the Credit Union has established local groups of members across the state who share insights on products and suggests service improvements. These Advisory Councils are a great example of democracy in action at your cooperative. And they also help the Credit Union innovate and position itself for future success in meeting the needs of the membership.
Principle three covers ownership in the Credit Union. Members are the owners. As such, they contribute to and democratically control the capital of the Credit Union. This benefits members in proportion to the transactions with the cooperative rather than on the capital invested. So this principle is getting at two primary things. The first is that the capital of the Credit Union, all the assets, buildings and technology, is jointly owned by the membership.
The second piece of this suggests that members will benefit from the Credit Union in direct proportion to how often they use the products and services offered. It's a virtuous cycle where the member benefits from using more products and services. The Credit Union also benefits by being more profitable. And when the Credit Union is profitable, then it is able to offer better and more affordable products and services back to the membership.
Principle four establishes Local Government's independence as an organization. The principle reads, "Credit unions are autonomous self-help organizations controlled by their members. If the cooperative enters into agreements with other organizations or raises capital from external sources, it is done so based on terms that ensure democratic control by the members and maintains the cooperative autonomy."
What this principle is getting at is the various business partnerships the Credit Union might enter into. These third-party partnerships include payment processors, credit card or insurance product providers, and any organization the Credit Union contracts to do business with. So, it's important that these relationships be in the best interest of the membership and respects their ownership of the cooperative.
Principle five you will see at work at Local Government Federal Credit Union very regularly -- education and training. Credit Unions provide education and training for members, elected representatives, managers and employees, so they can contribute effectively to the development of the cooperative.
So, these education and training opportunities, as you can see cover, a lot of ground. They include training for employees like you, so you possess the skills and the awareness necessary to successfully do your job. The Credit Union's members also rely on Local Government to guide them through some key life stages and big financial decisions they have to make.
Educating policymakers and politicians is important so they understand what the Credit Union's members need and how policy can best support the Credit Union's mission to serve the membership. These are just a few examples of how Local Government provides education and training to a variety of people.
Principle six covers the partnerships and organizations Local Government participates in that make the cooperative movement stronger. Credit unions serve their members most effectively and strengthen the credit union movement by working together through local, state, regional, national and international structures.
These structures and organizations include the local credit union chapter here in the triangle, the Carolinas Credit Union League where I work, the Credit Union National Association, as well as the World Council of Credit Unions. All these organizations, and many more, bring credit unions together to advocate for our members. And we work together to strengthen the overall cooperative movement.
Now our last principle covers the good work that Local Government Federal Credit Union does in the community as well as the membership. While focusing on member needs, credit unions work for the sustainable development of communities, including people of modest means, through policies developed and accepted by the members.
Now this principle can track in two different ways. One is the charitable donations the Credit Union makes as well as the volunteer efforts employees undertake. The other can be in offering products and services to the membership that meet a specific need. It might be a basic transportation loan so that people can keep their jobs and provide for their families. It might also be loan programs for first-time homebuyers or support of affordable housing in a community.
So, to conclude, these Seven Cooperative Principles govern how Local Government Federal Credit Union delivers value to the members who place their trust with the Credit Union. These principles also demonstrate that putting people over profits, giving people a seat at the table, and running a business that benefits the people it serves makes good business sense. Thank you for the opportunity to share these principles with you today.
[MUSIC PLAYING]
---