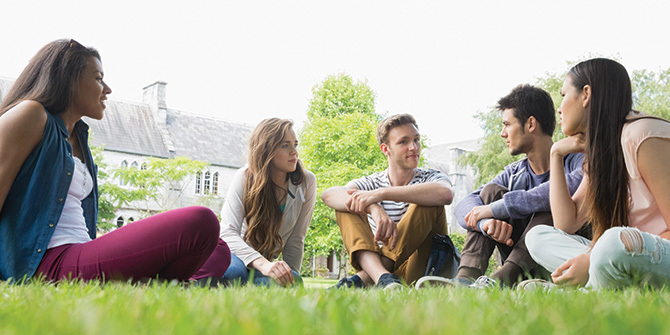 Saving for future college expenses is a priority for many families, according to a 2016 Savingforcollege.com survey. Some 50 percent of families are saving and most are using a state-sponsored 529 plan. Many families also said they didn't know there are other options — like a Coverdell Education Savings Account (ESA) — that may meet their needs. Even though both plans help you save for college, you'll want to learn the basics before deciding where to put your money.
Coverdell Education Savings Account 
A Coverdell Education Savings Account allows you to save money not only for future college expenses, but also for qualified elementary, middle or high school related expenses such as uniforms or computers. A Coverdell ESA is not an investment account, but it earns dividends just like your share account.
Parents and grandparents, or even extended family and friends can open a Coverdell ESA in the name of a child. You can contribute up to $2,000 annually in 2017. The account comes with annual income maximums. Check with your financial advisor on contribution limits for single and joint tax filers.
You can open a Coverdell ESA with any financial institution. At LGFCU all it takes to get started is a $25 contribution. Visit Coverdell ESA for more details.
529 Plans
Like many states, the NC 529® Plan is a tax-advantaged, state-sponsored education savings plan. North Carolina's plan offers investment options covering a range of risk strategies, from conservative to aggressive. A 529 Plan lets you choose how and when to invest funds, and when to use your funds. You can be as hands-on or as hands-off as you choose with your investment approach. 
These plans help your family save for future college or graduate school expenses like tuition, room and board, books, and computers. A 529 plan can be opened with as little as $25. Individuals can contribute up to $14,000 per year or a $70,000 life time contribution can be made on the child's behalf. 
Remember, any type of investing comes with risk. Talk with the plan administrator or your financial advisor to help you find your comfort level. The NC 529 account is not a Credit Union account. You can find more information at College Foundation of North Carolina or at NC529.org.
Tax obligations
Families focused only on saving for college may prefer the 529 Plan since it offers tax benefits not available with a Coverdell ESA. With the 529, earnings generally grow tax-free from federal and state income taxes when used for qualified expenses. The benefit is the tax-free withdrawal of earnings built up in the plan over the years. So, if you get started early with contributions you may have built up significant earnings when it's time to withdraw the funds. Contributions, however, are not tax-deductible.
With a Coverdell, earnings generally grow tax-free if the money is used for the child's education expenses before the child turns 30. The one exception is if the child has special needs. Then, the account can continue to be funded and the money can stay in the account after age 30. 
If you need to withdraw funds early from either of the accounts, you can, but you could be subject to tax penalties. Your tax advisor can help explain the tax implications.
Find your savings strategy
If you're planning to cover your child's educational costs, you may not have to choose just one savings plan. Depending on your college savings goals, you may be able to contribute to both types of plans in the same year, for the same child. Use our college savings calculator to help you determine how much you may need to contribute to a Coverdell ESA or 529 Plan to meet your savings goals. 
Other ways to pay for college
Keeping up with household expenses and raising children may not leave room to put money away for college savings. That means when the time comes, families must find alternate ways to pay for higher eduction.
"When our kids were little we didn't have any extra to save for college," explained member Dale J. "By the time our income had enough margin to save, our kids were in high school." 
Without a college savings safety net, Dale J. and his wife took out loans and the children applied for scholarships, including the LGFCU Scholarship. Also, each child used their savings from part-time jobs to further offset the financial aid package. According to Dale J., parents need to estimate beyond the tuition bill for a better idea of what four years of college will cost. 
"There is a focus on having enough money for the college bill each semester. It doesn't include new tires for their cars, insurance, travel expenses, clothes, furniture for their apartment, and so on," he explained.
The Savingforcollege.com survey said many parents plan to cover the entire cost of college. Instead, Dale J. suggested college-bound teens cover their share. 
"We made a deal with our kids. When they graduated, and had a job, they would build into their budget to pay so much a month to me until they had paid half of what I had to borrow," Dale J. explained.
The advice provided is for informational purposes only. Contact a financial advisor for additional guidance.