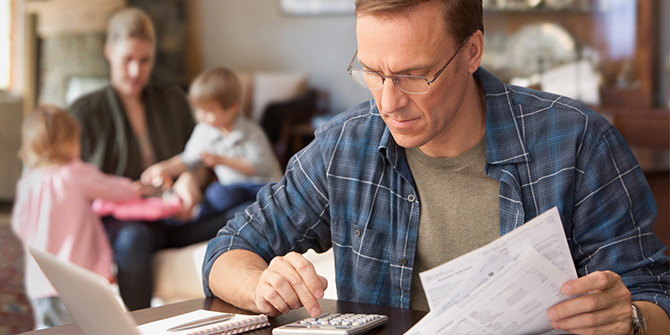 The Child Tax Credit and the Child and Dependent Care Tax Credit are two of three major tax credits available to individuals with children and/or other dependents. Tax law changes in 2017 expanded both child tax credits from what you may have claimed in the past. Here's what you need to know about the child tax credits as you prepare to file for the 2018 tax year.
Do you qualify for a Child Tax Credit?
The Child Tax Credit offers taxpayers with qualifying children up to $2,000 per child, twice the amount from previous years. It also includes an additional $500 non-refundable credit for qualifying dependents other than children.
To take full advantage of the credit, your modified adjusted gross income must be less than $400,000 if married filing jointly or $200,000 for any other filing status. You must have provided at least half of the child's support during the last year and the child must have lived with you for at least half of the year. There are some additional qualifications and exceptions to the statements listed. The IRS' interactive question and answer tool can help you determine if you qualify.
With the change in the law, the Child Tax Credit is now refundable, up to $1,400. That means if you, as a taxpayer, don't owe any tax before claiming the credit, you may receive up to $1,400 as part of your refund. To claim the credit, families now only have to meet a $25,000 minimum income threshold, which is lower than in previous years. 
Do you qualify for the Child and Dependent Care Tax Credit
In 2017 there were also changes to the Child and Dependent Care Tax Credit. This additional tax credit offers taxpayers a credit of between 20 and 35 percent for up to $3,000 of child care and similar costs for a child under 13, an incapacitated spouse or parents, or another dependent, when care is provided so you can work. The dollar amount is doubled to $6,000 for two or more children.
You may not take this credit if your filing status is married filing separately. The amount of the credit is a percentage of the amount of work-related expenses you paid to a care provider for the care of a qualifying individual. The percentage depends on your adjusted gross income.
You must be able to provide the care provider's name, address and Taxpayer Identification Number — either a Social Security number or Employer Identification Number. The provider cannot be your spouse, a parent of the dependent child, a dependent listed on your tax return, or your child who is age 18 or younger not listed as a dependent on your return.
If you're married, you must file as married filing jointly. Also, you must have earned income. The higher your income, the less your credit percentage will be. However, you won't completely phase out of the credit because of income limits.
Get help with filing your taxes
Don't miss out on these beneficial child tax credits that could help reduce your tax bill. For help with your tax preparation, turn to your Credit Union. LGFCU offers low-cost tax help in-person at a branch near you. You may also want to check if your family qualifies for no-cost tax preparation services in your community. Or, take advantage of the TurboTax discount available to members, if you prepare your own taxes online. 
The advice provided is for informational purposes only. Consult your tax advisor for additional guidance.