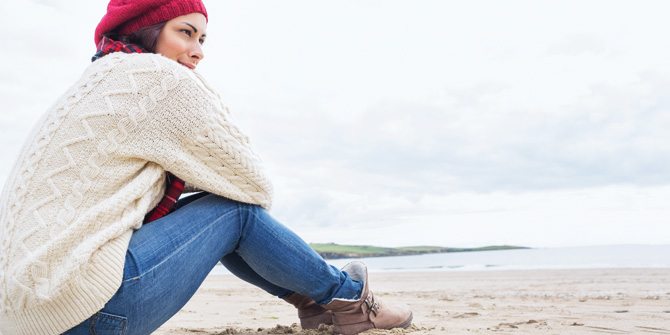 Commit now to improving your finances in the new year. Resolve to save more, spend less and plan for the life you want. Get started with these tips.
Keep more money from your paycheck
If you received a large tax refund this year, you may want to adjust your W-4 next year. This way less of your earnings are withheld and the government does not hold your money until you get a refund. Instead, use the extra money in your paycheck to open a Share Term Certificate. It can earn dividends or make extra contributions to your retirement savings.
Adjust your withholdings by asking your employer for a new W-4 form. Or download and print one out from the IRS website. Once you have completed the form, sign and give a copy to your employer.
Automate your savings
Make saving something you do, but not something you think about. Boost your savings outlook with automatic, no-worry fund transfers. Make recurring transfers for any time frame (weekly, biweekly, monthly) and any dollar amount. Deposit funds into your Share Savings, Money Market Share or Holiday Cash Club accounts. Easily have money deducted from your paycheck and deposited into your account of choice. Funds are out of sight and out of mind, and you are less tempted to spend and more likely to see your balance grow over time.
Consider refinancing your home 
Historically low interest rates and rising property values could spell savings.
Refinancing your home may make sense for several reasons. You may lower your monthly mortgage payment or eliminate private mortgage insurance. It may also help you generate cash to cover other expenses.
To determine if refinancing makes financial sense, consider the costs associated with the process. You'll need to pay either an upfront lump sum or have payments rolled into your new mortgage. You should also know when you would reach a breakeven point on your refinancing. Your breakeven point is how soon you recoup your upfront costs.
Find your breakeven point by dividing the cost of the new loan by your monthly savings. For instance, if you have closing costs of $3,500 and will save $100 per month (3,500 divided by 100), your breakeven point is 35 months. Therefore it will take 35 months or two years and 11 months to reach a breakeven point. So take a breath and think through whether the refinancing costs are worth it in the long run.
Invest in your life
Is it time to breathe new life into your financial plan? Markets are up one minute, down the next and back up again, which could be a cause for concern. Without a crystal ball it's difficult to be certain what the markets will yield. But history has shown that typically, when it comes to investing, down markets eventually become up markets. Given that, now may be the time to make changes to your portfolio. Talk to your financial advisor to see if it's time to change your strategy to better achieve your goals.
Connect more with your money 
You've weathered the financial storm of the last few years; now focus on creating calm in your future. Start with (or recommit to) a budget; it can help you put your money habits into perspective. Consider using an online personal finance manager like Compass. LGFCU's free online money management tool gathers information from all your accounts. You can view all your transactions in one place. Use these details to get a better idea of how much you're spending. You may find areas where you can reduce expenses and save more.
Treat yourself to an insurance check up 
Can't remember the last time you reviewed your insurance coverage? Your needs may have changed. Find a moment to review your life, disability, auto and long-term care policies. Major life changes like quitting smoking or paying off a vehicle could result in lower premiums. And more money in your wallet.
Zero in on tax-advantaged accounts
Tax-advantaged retirement accounts like 401(k) plans, 457 plans and individual retirement accounts allow you to reduce your taxable income through pre-tax or deductible contributions.
Employer-sponsored 401(k) and 457 plans may include your personal contributions, any employer contributions and any earnings on the plan investments you've selected. 457 plans are available only to public employees and certain nonprofits. You save on your taxable income now and you save a little money for retirement later.
Your finances may not have hit the highs you hoped for this year, but you can work to change that. Leave behind your worries and embrace a better financial future for the new year.
The advice given is for informational purposes only. Contact your financial advisor or tax advisor for additional guidance.