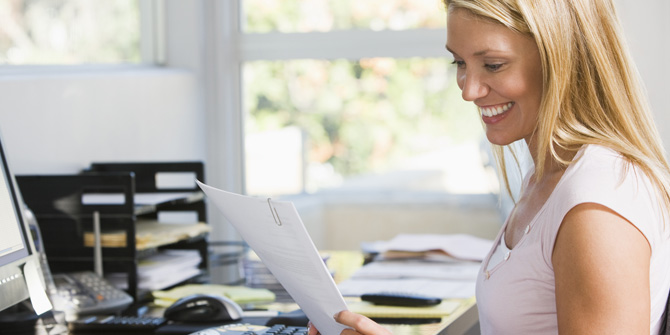 You had a great holiday filled with good tidings and gift-giving, without regard to the credit card bill that was still weeks away from your inbox or mailbox. Now you may be tempted to hide from that statement detailing your holiday spending. Don't. Focus instead on recovering from your holiday splurge. Use these tips to help rethink your approach to both spending and saving in the new year.
Get a handle on your debt
Take back control of your financial life and make a realistic plan to repay credit card debt. Start by reviewing your card's interest rate. If it's high, ask your credit card company to lower the rate. They might be willing to work with you if you have a good history with them. Paying off credit cards as soon as possible can help reduce fees and interest charges that balloon over time.
Limit ongoing spending
Look for little ways to save big and pay down your debt quickly. Try bringing lunch to work, making coffee at home, even selling unwanted items or clothing through social media marketplaces or on consignment.
Take a look at fixed expenses like your cellphone, landline, internet or cable/satellite bills. Call your providers and ask for a cheaper rate, to save you money every month. Alternatively, cut the cable or satellite cord altogether. Many TV shows and movies are now available through online streaming and could be cheaper than cable depending on your needs. And depending on your location, buying a digital antenna might be an option for viewing network TV. Take your extra savings and apply it to the next month's debt payment.
Consider debt consolidation options
Combining as much of your holiday debt as possible into a single, lower monthly payment will allow you to sleep better at night knowing you're on the road to recovery. For help with paying down high-interest credit card charges, consider an LGFCU Signature Personal Loan.
You could also consolidate debt by transferring it to a credit card with a lower rate. Typically, when you're carrying a heavy debt load, opening another credit card is the last thing you should do. But in some cases, a new card with a lower rate like an LGFCU Visa® Credit Card, which has no additional fees or interest when you pay your balance in full, could be a smart move for paying off existing debt sooner.
Another option is to tap the equity you may have built up in your home. Using that equity as collateral, a Home Equity Line of Credit (HELOC) may offer a lower rate than a personal loan or a credit card.
When you're ready to consolidate your debt with a HELOC, try a Real-Time Loan Advance for quick access to funds. Log on to Member Connect and choose "Loan Advance" under the "Move Money" tab. If using a mobile device, data fees may apply. Check with your service provider.
Using the 24-Hour Voice Response Service is another way to transfer requested funds immediately to your LGFCU Checking, Share, or Money Market accounts. With available cash in your account, a Real-Time Loan Advance may give you greater confidence of that light at the end of the tunnel.
New year, new you
With the excitement of the holidays over, if you're still wondering how to pay off holiday debt, make an appointment at your local branch for financial counseling. We can help you create short- and long-term plans for getting out of debt and gain better spending habits for the future.
The advice provided is for informational purposes only. Originally published January 26, 2015.