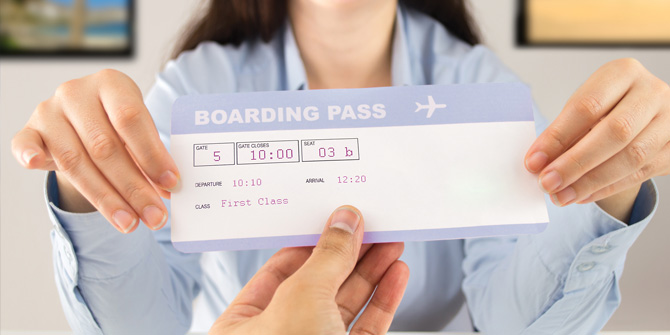 You're about to make vacation plans and jump online to visit an all-in-one travel planning site. Maybe you typically book a hotel and flights directly with a company. Have you thought about using a travel agent? There are times when a travel agency might be (or not) a great solution to getting a great vacation.
Pros
Simplicity. Forget hours of online searching for the best prices. Travel agents typically have access to better deals than what most consumers can find on their own. Plus, they'll help you with everything from required documentation to booking an excursion.
You know what you're getting. Travel agents are aware of the quality of various accommodations, as well as the atmosphere. Things like cleanliness, noise level and the kind of clientele a hotel attracts can significantly affect your vacation. The latter is especially hard to find on online review sites.
There's help if something goes wrong. There's nothing worse than being on vacation and you have a travel emergency like a missed flight. Your travel agent will be available to help when there's no one else to call.
Cons
There's often a fee. Agents receive commission from all travel providers except airlines, so they may add a booking fee for your flight. There may even be fee for their time planning your trip.
You're putting your trust in someone else. Although you determine the kind of trip you want, the agent is the real gatekeeper to all your options. Is she telling you about all the packages available? Or is it only the ones that make her the most commission? It may be difficult to know.
It isn't necessary. If you're well-traveled, a good researcher and know exactly what you want, you may not need a travel agent. Sometimes, planning is half the fun!
Don't rule out using a travel agent based on cost alone. It just might be the more frugal way to go! If you decide to go with a travel agent, talk to several to find someone you're comfortable working with. Also, asking friends for recommendations may help you find an agent that's a good match for you.