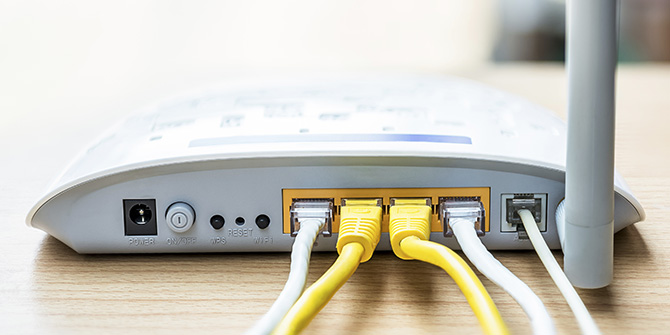 These days everyone has a wireless network at home or access to one at a local coffee shop or hangout. However, for home use, securing the devices isn't the only step to protecting your personal information. If you haven't updated your home network's router in months or years, you could be vulnerable to online threats already being used across the world.
Manage your router or firewall
If you have a router controlled by your Internet provider (e.g. cable or phone company), you may want to consider adding a second personal router (firewall) for an added layer of security. Over the past few years many articles have been written on how most cable companies deploy routers that lack rudimentary security.
Your laptop or desktop computer usually also has its own firewall you can turn on or off for even more protection. Taking these steps to ensure the security of your personal information requires just a little time and effort on your part.
Check the remote management feature
If you have recently enabled the remote management access feature on your router to allow another user (such as help desk personnel) to configure, upgrade and check the status of your router through the Internet, it is important to disable that feature once your issue has been resolved.
Remote management is off by default. But a hacker might try to break your router password. It is best to turn remote management off after use, so that the router cannot be administered remotely.
Not-so-free Wi-Fi endangers your personal network, too
There is nothing like gaining access to Wi-Fi so you can stay connected with your computer, tablet or mobile phone without having to drain your data plan. However, we have all heard that saying "nothing in life is free." That applies to free Wi-Fi, too.
While no money changes hands for this use, you do give up some online privacy, which you may not be aware. Security of your personal device and sensitive information are areas that can be lost when using free wireless, unless you are adding some basic protective measures. Whether for personal or professional use, when connecting to unsecure wireless networks make sure to Stop. Think. Connect.
STOP: Before you use the Internet, take time to understand the risks and learn how to spot potential problems.
THINK: Take a moment to be certain the path ahead is clear. Watch for warning signs and consider how your actions online could impact your safety, or your family's. 
CONNECT: Enjoy the Internet with greater confidence, knowing you've taken the right steps to safeguard yourself and your computer.
"Security awareness and education is vital for our members to help increase their knowledge as well as give them valuable information for protecting themselves and their sensitive data," said LGFCU's Senior Vice President of Managed Information Systems Terry W. Phelps, Jr. 
Final tips for online safety
Here are a few additional ways to help you protect your personal information and devices.
Turn off sharing on all devices.
Keep software (all applications and device operating systems) updated.
Turn on your desktop or laptop firewall (PC/Mac) to block unwanted traffic whether at home or away.
Maintain antivirus and malware software for your PC or Mac. (Think of a virus as a specific type of malware, one designed to replicate and spread. Malware, on the other hand, describes a variety of unwanted or malicious code.)
Improve browser security and privacy settings by keeping your browser updated as well increase the built-in security for your preferred browser.


Turn on the pop-up blocker
Use the Do Not Track options
Disable 3rd party cookies
Enable built-in malware protection or protect mode
Turn off browser plug-ins you don't use or need such as Flash, Active-X and Java
Add known sites and trusted sites to appropriate managed exceptions list
While this isn't an all-inclusive list, these steps will give you a strong foundation for safe browsing and wireless connecting.
Learn more about evaluating your web browser's security settings from the United States Computer Emergency Readiness Team (US-CERT) or more about online security awareness.