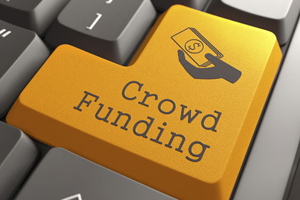 Crowdfunding campaigns can help those in need, but also have the potential to put you at risk. Keep this information in mind before you give.
Know exactly who or what you're supporting
How much do you know about the cause you're thinking about supporting? Read the crowdfunding site's disclosure page carefully to learn as much as you can about the project and the creator.
There have been many stories about a campaign page set up to help a family after a tragedy. Later it turns out the family didn't know the person who started the campaign nor that a campaign had been started in their name. As a result, the family never received the funds raised and the online supporters never got their money back.
After review of the disclosure, know that when you decide to give, you're donating at your own risk.
Know what others have said
Do an online search for comments from others who have given money to a particular cause. Have donors left positive reviews? Are there any negative reviews? If there's more you'd like to know, email the project sponsor directly. If you don't get a reply, then you probably shouldn't support that cause.
Know your risk tolerance level
Take emotion out of the equation and think like an investor if you're trying to help a business. How much are you comfortable giving? How much will the crowdfunding site take in fees versus the amount the business gets? Are you sure the project has enough merit to be successful in the marketplace? What do you want in return for your money? Is a personalized coffee mug enough or will you be given a stake in the business in return for a certain donation level?
It may be difficult or impossible to get a refund of your money if the project doesn't come to fruition. Also, check with your tax advisor since crowdfunding campaigns may not be tax-deductible.
Know how to give safely and securely 
Just as if you were making an online donation to a charity, you'll want to keep your personal data secure. Be careful what information you post in public. Verify that any credit card data, usernames and passwords you enter on the site will be kept secure. Read the crowdfunding site's privacy and security policy for specifics on fraud guarantees. These pages will tell you how the site will use your personal information and how it will keep it safe.
Know when there's a phishing scam
Online phishing scams allows thieves to pretend to be a business you trust and ask for sensitive information via email. If you receive an unsolicited email request to donate, don't reply. Contact the company directly, then delete the message. Don't click on any links within it. Reputable institutions — including LGFCU — typically don't ask you to verify personal details by email.
Crowdfunding sites can help improve the lives of those struck by disaster or help bring the next big thing to market. But there are times when campaigns are simply scams. If you think you've spotted a crowdfunding scam, call the North Carolina Attorney General's office at 877.5.NO.SCAM or file a complaint at ncdoj.gov.