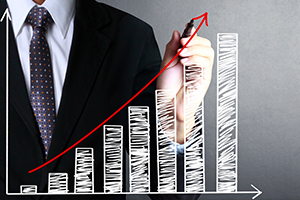 Next year you'll be able to save even more for retirement thanks to an increase in 401(k) contribution limits.
For the 2019 tax year, the IRS has increased the employee 401(k) contribution limit by $500 to keep up with the rising cost of living. This means if you want to max out your retirement savings, you can put up to $19,000 in your 401(k) or 403(b) plans. Most 457 plans are also eligible for the contribution increase as is the federal government's Thrift Saving Plan (TSP).
Payroll deductions and employer matches
You're eligible to take advantage of the greater contribution, only if you contribute to your employer-sponsored retirement account through payroll deduction or if you're contributing to the federal government's Thrift Saving Plan.
The increase doesn't affect matching contributions from an employer. So, if you want to put the extra $500 away, you'll need to adjust your withholding from your paycheck to benefit. Plus, the increase in contribution may help you out at tax time, since you're excluding an additional $500 more from your taxable income.
Catch-up contribution stays the same
There's a catch-up contribution allowed for people aged 50 or older. That amount remains unchanged from 2018 at $6,000. If you're over 50, you could end up being able to contribute up to $25,000 when you combine the $6,000 catch up contribution and the standard $19,000 contribution.
Contributions to Employer-Sponsored Retirement Account

|   | 2018 contribution | 2019 contribution | Catch-up contribution |
| --- | --- | --- | --- |
| Under 50 | $18,500 | $19,000 | N/A |
| 50 and Older | $18,500 | $19,000 | $6,000 |
If you want to make changes to your employer-sponsored plan, contact your Human Resources department or your financial advisor for guidance.
Visit Personal Finance to read a variety of articles on retirement planning or taxes, and your finances.