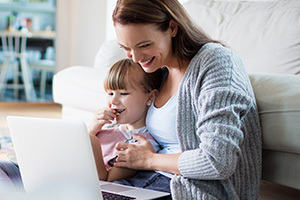 A faster mortgage application process is coming for LGFCU members who apply for a mortgage loan online.
The Credit Union is using a new service that lets you apply for a mortgage in about 10 minutes. You can now apply through Member Connect's Mortgage Center for an expedited process. Application through the Mortgage Center also speeds up the time it takes to receive pre-approvals when applying for a home loan.
No branch visit necessary
Using the Mortgage Center, you'll now be able to upload documents you often need to bring into a branch location when applying, such as pay stubs, tax returns or list of assets.
If you're ready to get started, learn more about LGFCU mortgages. To apply for your home loan now, log in to Member Connect and select the Services tab. You'll find the Mortgage Center under the "New Account Request" option.