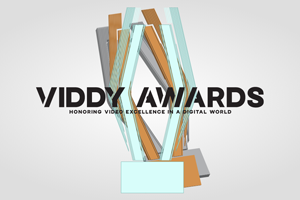 LGFCU scored big in the national Viddy Awards competition for work produced by the LGFCU video production team, which is part of the Credit Union's Marketing Department.
Each video highlights some of the Credit Union's best creative work. The Association of Marketing and Communication Professionals' Viddy Awards showcase creative excellence in all areas of video production.
"We are proud to highlight our partners and produce a body of work that benefits our members and North Carolina communities," said LGFCU President Mark Caverly. "Our award-winning videos place a larger spotlight on the work we do to help North Carolina continue to be a place for growth and inspiration."
Three LGFCU videos recognized with awards
LGFCU took home the platinum Viddy for the concept, script, video shoot and post-production of the Carolinas Credit Union Foundation's (CCUF) 2021 virtual interview with Jason Brown. The former NFL star left the football field to become a farmer and community advocate for food insecurity in the Carolinas. The video offered a behind-the-scenes look at Brown's journey toward creating First Fruits Farm in Louisburg.
The CCUF video was shown during the Foundation's annual awards program, which recognizes the achievements of credit unions and credit union heroes. CCUF gives back to credit unions across North Carolina and South Carolina to help credit unions reinvest in their communities. 
Next, the Credit Union was recognized for its ongoing commitment to helping members improve their credit scores. LGFCU took home the gold Viddy for its creation of the "What is a credit score?" video.
Finally, LGFCU earned an honorable mention for its "Introduction to the 2021 Annual Meeting," the Credit Union's annual business meeting, which was held virtually. The pre-show video featured facts about the Credit Union's dedication to improving the lives of members, as well as a stirring member-led rendition of the "Star-Spangled Banner."
Subscribe to LGFCU's YouTube channel to watch more videos that showcase LGFCU's dedication to its members and the communities where they live, work and play.