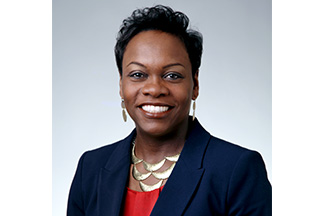 The North Carolina Association of Defense Attorneys (NCADA) elected Dayatra Matthews, Senior Vice President of LGFCU Legal & Compliance, as Executive Vice President of the board of directors.
The NCADA is the only organization in the state that promotes the administration of justice through the exchange of knowledge, skills and litigation techniques in civil trial attorneys.
"I am looking forward to giving back to the organization and growing the profession," said Matthews.
The LGFCU family is very proud of Matthews, who has been a part of LGFCU since 2012, for her leadership and accomplishments in the community.