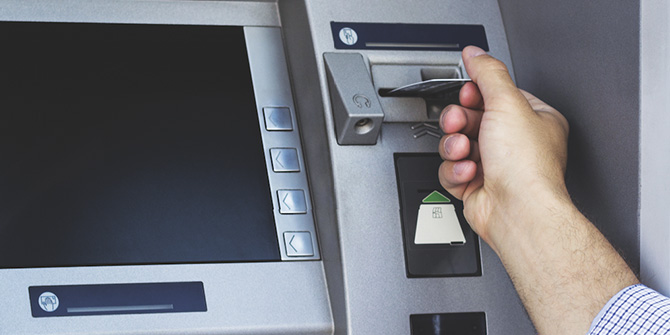 All CashPoints® ATMs will soon get updated with EMV chip reader technology.
With the addition of chip reader technology at the CashPoints ATM network, your electronic payment systems are more safeguarded than ever. Now when you use a CashPoints machine, it will read the computer chip embedded on your LGFCU credit card or debit card. The EMV chip provides enhanced security against fraud if your card is lost or stolen.
Once CashPoints is chip-enabled, you'll notice a slight difference in the transaction process. Instead of inserting your card and immediately removing it, you'll leave it in the ATM for the duration of the transaction. It's like making a chip-enabled transaction at a retail terminal.
While using the ATM, you'll continue to have instructions and on-screen prompts to follow as you do currently. However, with the changes, always remember to take your card out once the transaction is complete.
Find out more about the CashPoints network or learn how to keep your cards safe.