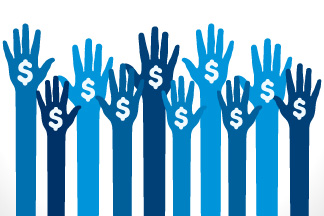 The North Carolina Attorney General is warning consumers to beware of fake crowdfunding campaigns.
Crowdfunding is when someone sets up a way for many people to contribute to something online. Sites like Kickstarter, Indiegogo and GoFundMe are used by small businesses to help get off the ground and by families to help gather contributions during a time of need. While many of these campaigns are legitimate, crowdfunding sites don't screen people who set up campaigns.
Criminals may be using these sites to spread fake stories of tragedy or, worse, use real stories of tragedy to raise funds for which the victims aren't aware. North Carolina law requires a charity get permission before they may raise funds in the name of someone. 
To avoid becoming a victim of this kind of crime, make sure to only donate to people you really know, or friends of your friends. If you think you've spotted a crowdfunding scam, call the Attorney General's office at 1.877.5.NO.SCAM or file a complaint at www.ncdoj.gov.