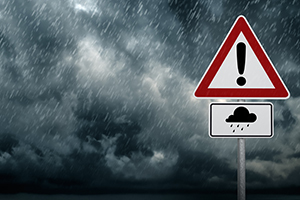 With Hurricane Florence approaching, we realize this is a stressful time. There is a lot to think about. Here are a few suggestions for preparing your finances and information for the storm.
Cards and cash
Carry your debit and/or credit cards with you. Carry a safe amount of cash in case of a power outage.
Cellphones and tablets
Keep your cellphone, tablet and laptop fully charged in case of a power outage.
Important documents
Safely secure all important documents such as Social Security card, birth certificates, deed to home. Gather all important documents, take pictures of them with your phone, then place them in a waterproof bag in one place, should you need to leave your home.
Insurance policy
Keep your insurance cards and/or policies with you - have these documents close by, should you need to leave your home. It's a good idea to review your coverage to understand what is insured. If you sustain damage to your house or car, safely take steps to avoid further damage and then call the insurance company to file a claim. If the house or car is financed at the Credit Union, give us a call and we can help you understand how the entire process works.
Contacts
Make sure contact information for your family and loved ones is up to date.
Member Connect - your online account access
Make sure your Member Connect user ID and password are current and memorized - you can check your account information online at any time on your mobile device.
Set up online BillPay
Set up BillPay via Member Connect before the storm hits so you won't have to worry about missing a payment.
Additional resources
For more tips and instructions on what to do during a hurricane, visit the following website (sponsored by the Department of Homeland Security): www.ready.gov/hurricanes.
The Credit Union is here to help. Please contact our 24/7 Member Services at 888.732.8562 with any questions or concerns.