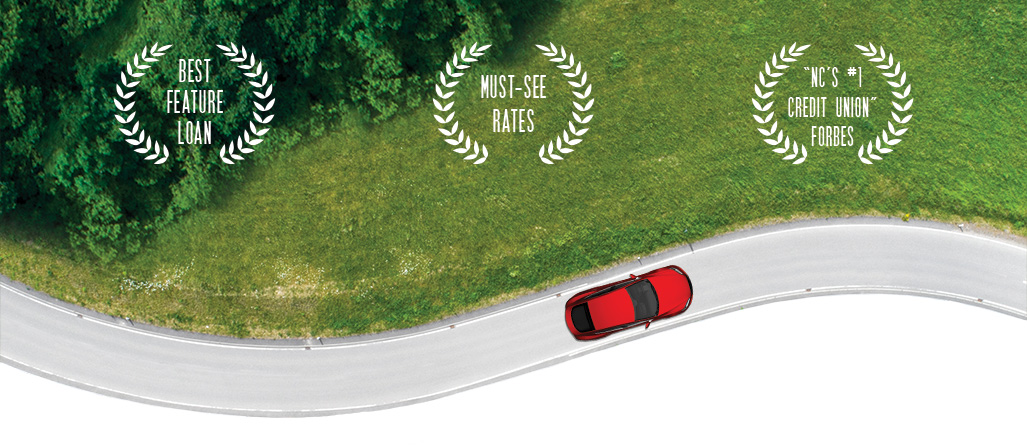 It's a Wonderful Auto Loan
Looking for new wheels? Plan your car's debut with a supporting role from LGFCU! Get a preview of our car loans before you shop online or visit a dealership.
Simple financing, dazzling service
Whether you're buying a new or used car, we finance up to 100 percent of the NADA retail value or Manufacturer's Suggested Retail Price of the vehicle. Then we include an additional 10 percent financing to cover purchase-related expenses. You'll enjoy no pre-payment penalty and no hidden fees.
For easier negotiations, visit the dealership once you're approved with a pre-approved check from LGFCU. You can count on us to provide great service from financing to purchasing to insuring your new ride.
New Auto Loan
For prior, current or upcoming year model with 10,000 miles or less.
Used Auto Loan
For vehicles 10 years of age or less with under 150,000 miles.
*APR: Annual Percentage Rate
Auto loans are subject to approval. Rates are subject to change without notice. Please check with a branch office for current rates. Purchase transactions limited to a maximum loan-to-value of 110% of MSRP or NADA retail value. Cash out is not permitted on purchase transactions and cash-out refinance transactions are limited to a maximum loan-to-value of 100% of MSRP or NADA retail value. Vehicles older than 10 years and/or with mileage in excess of 150,000 at the time of the loan origination are not eligible for financing. Vehicles between 6 and 10 years old and/or with mileage in excess of 100,000 are limited to 48-month term financing.
Perfect car, great terms, wonderful loan