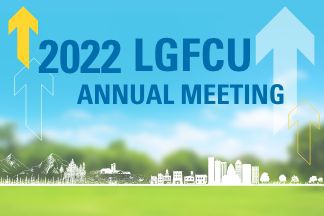 May 25, 2022
10:00 a.m.
Raleigh Marriott Crabtree Valley
4500 Marriott Drive
Raleigh, NC 27612
This in-person event is open to all LGFCU members, volunteers and staff. If you plan to attend by livestream, we encourage you to join the event 15 minutes before the meeting begins.
Voting
LGFCU members attending in person have the opportunity to vote and ask questions. Before the meeting begins, we will let you know how to participate.
This year's candidates for three-year board terms are:
Paul Miller, Snow Hill
Dr. Aaron P. Noble Jr., Burlington
Reports
Chief Executive Officer Maurice Smith will deliver the state of the Credit Union address. Board officers, Supervisory and Loan Review committee chairs will also give performance reports.
For information on our management, history and more, read The LGFCU Story.