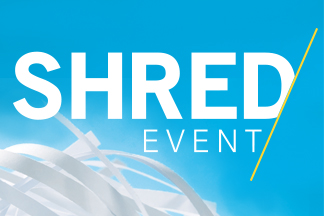 Friday, June 14, 2019
9:00 a.m. – 12:00 p.m.
Land-of Sky Regional Council
339 New Leicester Hwy #140
Asheville, NC 28806
A free community shred event open to all who live, work and play in Buncombe County. Each attendee can bring up to three boxes or 75 pounds of paper documents for shredding.
Where can I shred paper for free near me?
LGFCU hosts free paper shredding events in communities across North Carolina. Paper shredding is the safest way to dispose of confidential and personal documents containing Social Security numbers, account numbers, birth dates, passwords or PINs, signatures, addresses or phone numbers.
Check back for more shred events near you In the Spotlight on our homepage. Call 888.242.0334 for more information.