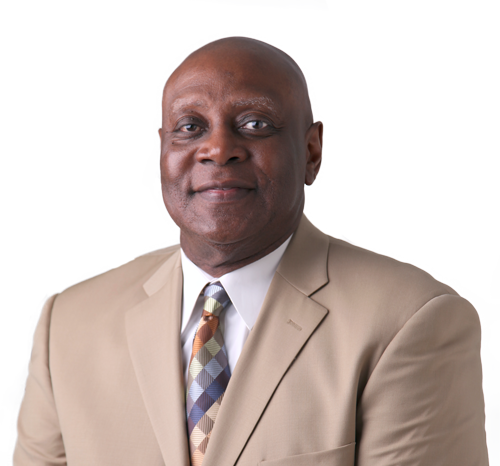 To Our Members/Owners:
I am pleased to report that LGFCU has had another strong year of healthy growth and continues to focus on delivering valuable financial services to members. Below is a summary of how we have progressed as a financial institution this past year.
As I complete the second year of my term as Chairman of the Local Government Federal Credit Union Board of Directors, this is my final Chairman's report to the membership. Your Board of Directors has elected to limit the Chairman's tenure to two consecutive years. This limitation is important, as it furthers the participatory approach to governance that is a hallmark of the credit union movement.
There are several ways to measure the performance of a financial institution. Many analysts rely on quantitative signs of strength, safety and growth. Industry watchers look at the metrics and ratios that measure profits, capital and market share. These are important indicators for a run-of-the-mill financial institution. Your Credit Union is different — much different.
Focused on you
To be clear, LGFCU has performed well in all economic cycles. Since 1983, LGFCU has endured recessions, rising rate environments, varying inflationary pressures, housing industry changes and fluctuating employment rates. Through it all your Credit Union has continued to offer uninterrupted services to members. How has this been possible? The cooperative model of member ownership and member engagement keeps your Credit Union focused on what's most important: you.
I hope every member of LGFCU is proud of their Credit Union and our record of helping you live better lives. We are on a mission to facilitate economic development and financial prosperity in every North Carolina community and in every member's home. Permit me to briefly discuss our mission and why your Board of Directors believes it is important.
As a mission-based institution, it is reasonable for every member to judge the success and commitment of LGFCU by its actions. The success of LGFCU is linked to the security of its members. In other words, the collective progress of the Credit Union is only accomplished if the households of our members thrive. Therefore, it is critical for our institution to be consistently vigilant about what is needed to help our members thrive.
Your success is our success
We believe members thrive when they become savvy financial consumers. There is no shortage of financial information available to the public. There are literally thousands of websites, books, podcasts, videos and providers offering financial advice. Consumers need the right tools to make informed choices. Your Credit Union is committed to being your trusted source for unbiased facts and direction.
We believe members thrive when they are treated fairly. Recent headlines remind us that not every financial services company is consumer friendly or has at heart the best interests of those it serves. Hidden fees, bait-and-switch offers and predatory terms rob communities and households of wealth. Consumers need an institution that is committed to the equal treatment of all members. This is your Credit Union.
Finally, we believe members want to do business with an institution that reinvests in their communities. As a member/owner of LGFCU, you can be assured your money goes to helping your Main Street — not Wall Street. LGFCU members have assurances that their deposits work for the benefit of the membership. The business generated by LGFCU services reverberates across our great state through the market forces generated by 322,000 members.
What comes next
By now you may be wondering what your Credit Union will do to help ensure your financial future. We've discussed this at length and have drawn a line in the sand concerning your financial security. Look for your LGFCU to be more innovative with the enhancement of products and services. Expect us to be more collaborative with partners we believe can leverage new opportunities for you to save money. Anticipate a bold new mandate to help you make the most of your finances.
We are excited about the future of our Credit Union! However, we are even more excited about what the future of our Credit Union will mean to you. Together, we will work to make your financial goals and dreams a realistic vision.
It has been a pleasure to serve you as Chairman of your Board of Directors. While the gavel is changing hands, what will remain constant is our unquestionable loyalty to our membership. On behalf of the entire LGFCU Board of Directors, thank you for your membership/ownership. You help make it possible for LGFCU to make a difference in the lives of its members.
Aaron P. Noble Jr., Ed. D.
Chairman, Board of Directors