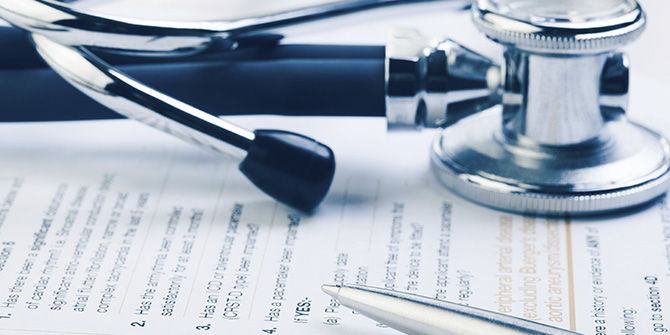 Q: Now that the Affordable Care Act has taken effect, will I have to pay a fine if I don't have health insurance coverage?
A: If you do not have a qualified health plan from your employer or do not have qualifying coverage supplied by the federal government during the year 2014 and beyond, you may have to pay a penalty.
The Affordable Health Care Act mandates that every person be covered by a health care plan that furnishes a baseline of benefits called Essential Health Benefits. This includes benefits like emergency services, prescription drugs, rehabilitative services, maternity and newborn care and chronic disease management. If you do not have insurance or do not have insurance that meets the Federal Government's requirements, you will sustain a financial penalty.
The penalty is $95.00 or one percent of income for 2014, whichever is greater. This amount increases for the year 2015 to the greater of $325.00 or two percent of income. When penalties are fully implemented after 2015, they will be calculated as the greater of $695.00 or 2.5 percent of income. Penalties are even higher for families; each uncovered child will result in a fine of $45.00 in 2014.
However, you are exempt from the penalty if:
You can't find a premium for a qualified plan through the insurance exchange that is less than eight percent of your adjusted income
Your income is below the tax filing threshold
You have a religious objection
It is important to note that if you are not covered by a qualified health insurance plan, you do not have to purchase a plan through the available exchange. You may purchase a plan directly from an insurance agent or company, but you must make sure the plan provides the Essential Health Benefits required by the Affordable Health Care Act, or you may still face penalties.
To learn more, contact your county social services offices, an insurance agent, or visit www.HealthCare.gov.