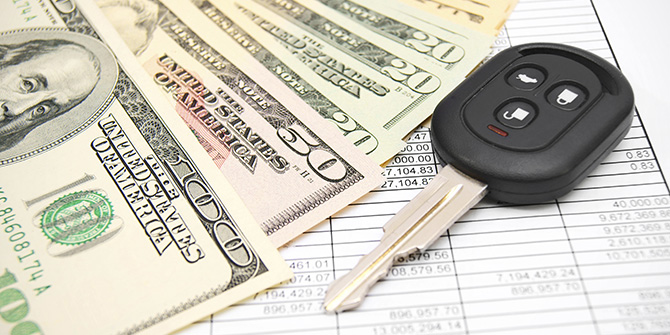 When dealers and manufacturers are eager to sell cars, they offer pretty tempting rebates and other deals, which make it seem like a pretty good time to purchase a car. However, before trading in your current vehicle, it's important to understand the financial impact, especially if you owe more than its value.
Let's say you purchased a vehicle in 2011 for $19,000. In 2014 you decide to trade in your vehicle. The current loan payoff with your creditor is $9,000, but the value of your vehicle is only $7,000. The result: you are upside down by $2,000. Here are a few alternatives to consider before trading in your old vehicle and simply transferring the $2,000 difference into the new auto loan:
Pay the $2,000 difference in cash
You may assume the $2,000 difference will not matter when transferring it to your new loan, but understand that you will be increasing your monthly payments. If possible, use your savings to cover the $2,000 difference instead of increasing your debt load.
Sell your current vehicle before purchasing the new one
This process may seem strenuous, but you have a better chance of obtaining the $9,000 to pay off the loan balance. Resources such as Kelley Blue Book at kbb.com, Edmunds.com and Member Connect at lgfcu.org can help you research the resale value of your car.
Look into a home equity line of credit
Most lenders will only refinance a vehicle at its market value. If your current loan contains a large amount of negative equity with unfavorable terms and a high interest rate, you may want to consider paying off the loan with a home equity line of credit. Taken as a loan against your home, this loan may provide a more favorable interest rate, and allow you to take advantage of possible tax deductions.
For assistance with your member service requests, loan needs and more, call the Contact Center at 888.732.8562.