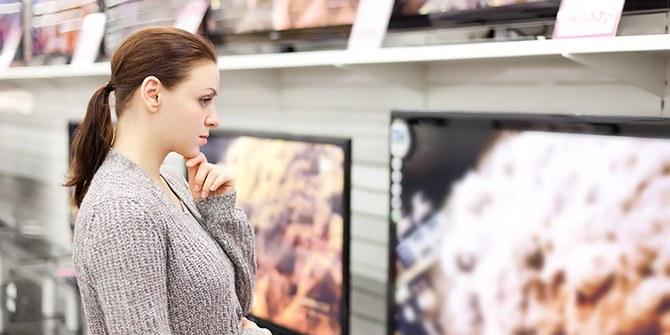 We've all purchased appliances, electronics or other expensive items and been asked if we wanted the extended warranty coverage. Some consumers buy this protection with every purchase, while others reject it. So who's right?
At the time of purchase, many items come with a manufacturer's limited warranty. Retailers make a lot of money on extended warranties, but that doesn't necessarily mean it's always a bad deal.
The manufacturer's warranty on most items covers product defects and malfunctions. Extended warranties normally last two to three years, but coverage starts the day your purchase is made. For example, if you buy a product that comes with a one-year manufacturer's warranty, purchasing a three-year extended warranty only gives you two additional years of coverage. Based on the law of averages, most consumers will not need to make a claim before the warranty expires.
The main factor to consider when evaluating extended warranty coverage is the price of the product versus the price of the warranty. If you are purchasing a $3,000 television, it may be wise to purchase a $200 extended warranty to have peace of mind. If, however, it's an $80.00 digital camera, a $30.00 warranty doesn't make a lot of sense.
Do your homework before purchasing big ticket items. You want to know if the item is durable and safe. Make sure you carefully read and understand the free warranty coverage up front. Does the warranty cover all parts and labor? Who pays for shipping and handling? A good warranty should cover repairs, replacements for accidental damage and theft.
If you think an extended warranty is something you need, consider purchasing it directly from the manufacturer. You may find it is considerably cheaper.
And finally, make sure you keep the receipt and the manufacturer's warranty information in a safe place so you can access it, should you need to make a claim in the future.