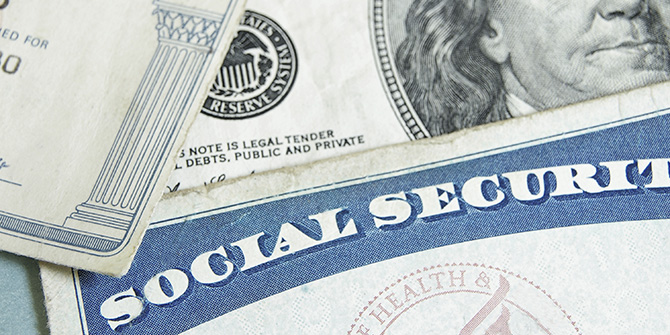 As you near age 60, it's important to start thinking about your Social Security options. When do you want to begin taking withdrawals? What are the potential tax obligations? Here is some key information to get you started:
Full benefits
Currently, regular, full benefits begin between the ages of 65 and 67. Review your annual Social Security statement for your estimated benefit and retirement age.
Early benefits
If you elect to take early benefits, you'll be subject to income limits. In the years before you reach your full benefit age, your benefit will be reduced by $1.00 for every $2.00 you earn over $15,480 In the year you reach your normal benefit age, the benefit will be reduced by $1.00 for every $3.00 you earn over $41,400. It is important to be aware of these limits, since your Social Security benefit will be reduced.
Delayed benefits
Another option you have is to delay when you begin receiving benefits. Up until age 70, most Social Security recipients will get an 8 percent annual benefit increase each year they choose to delay Social Security. This can be a helpful option to boost retirement income, but it will be important to factor in your life expectancy.
Taxes
Depending on your combined income and tax filing status, a portion of your Social Security benefits may be taxable. The chart below shows the 2014 combined income ranges that trigger taxable benefits.
| Filing Status | Up to 50% of benefits taxed | Up to 85% of benefits taxed |
| --- | --- | --- |
| Individual | $25,000- $34,000 | Over $34,000 |
| Married | $32,000- $44,000 | Over $44,000 |
Combined income: Adjusted Gross Income + Non-taxable Interest (if applicable) + ½ of your Social Security benefit
Source: Social Security Benefits Planner www.ssa.gov/planners/taxes
If your Social Security benefits will be taxable, you can either set up federal withholdings from your monthly payments or make estimated quarterly tax payments.
Navigating Social Security can seem like a confusing process, but it doesn't have to be. Take time to research your options and set up an appointment at your local Social Security office to find the best option for you.