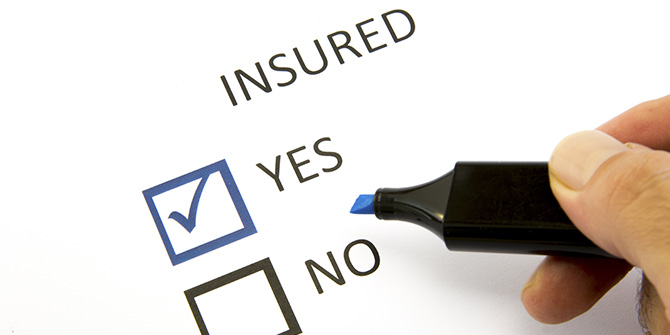 Most of us are diligent about having the oil in our cars changed regularly, and we remember to get routine physicals and dental cleanings. But when was your last insurance checkup? Insurance coverage can be easy to neglect—that is, until something happens to remind you of the important protection it provides. If you can't remember the last time you reviewed your insurance coverage, it's time to take a look and determine if your needs have changed. Schedule a checkup of the following insurance coverages:
Life
Generally, the more dependents you have, the more life insurance you need. Is your current coverage enough to cover your family's needs in the event of your death? Or if your children are grown, you may realize you no longer wish to carry as much coverage.
Homeowners
While any settlement is helpful if disaster strikes, you'll be in a better position to recoup your losses if your policy provides replacement cost coverage rather than actual cash value. Expensive valuables should be covered by separate riders, and a business rider may be needed if you maintain an office in your home.
Disability
If you are employed or have your own business, you should insure your most valuable asset — your earning potential. Disability insurance provides a source of cash flow when you can't work for an extended time due to injury or illness. Most employers offer this insurance at a good price, so take advantage of it.
Automobile
Automobile insurance has three parts — Liability, Collision, and Comprehensive. Make sure you have enough liability coverage to protect yourself in the event of an accident. The minimum levels required by the state of North Carolina will not be enough if you are involved in a serious accident. Review your coverage amounts for collision and comprehensive to ensure they are appropriate. To save on your premiums, consider raising your deductibles rather than reducing coverage.
Long-term care
An extended illness requiring home care, assisted living or a nursing home stay could be a severe financial drain. A long-term care policy can protect your assets while allowing you to receive needed care.
We're here to help you make the right decisions for your household so contact us for a financial review!