The ideas that form the core of our philosophy and our working style are based on one strong belief: people are more important than dollars.
Why work for LGFCU?
LGFCU hires people who share a commitment to the mission, are people-centered, are highly skilled in their area of expertise and pursue excellence in all that they do. Every employee is essential to fulfilling our mission "to improve the lives of our members" and contributing to the achievement of our organizational goals. LGFCU empowers employees to develop professionally and personally.
Benefits
Our passion for improving people's lives extends to the lives of our employees. We provide an extensive and comprehensive package of benefits to help employees live well so that they can focus on using their talents to help members. 
Competitive benefits include: 401(k) retirement, major medical, dental, vision, short and long term disability, life insurance, flex spending account for medical and childcare, supplemental life insurance, accidental death and dismemberment insurance, paid holidays, vacation, sick leave, paid volunteer time, personal days, professional development, tuition reimbursement and a variety of financial services including basic Will preparation and free financial planning.
Diversity
LGFCU recognizes the value of demographic diversity in staff, volunteers and members, and strives to bring people of diverse backgrounds and experiences into leadership and other roles at the credit union. However, demographic factors are not brought into consideration on LGFCU-related issues or decisions; all of these actions are based on merit alone—diversity naturally follows suit.
Find us
Our headquarters is located in Raleigh, North Carolina. In order to serve our members statewide, we also have staff working at our satellite locations across the state.
LGFCU Headquarters

Quorum Center

323 West Jones Street, Suite 600

Raleigh, NC 27603
Our administrative offices are located on the corner of Jones and Harrington streets. The parking deck entrance is only accessible from Harrington Street.
TIP: To get directions to our parking deck using Google Maps use the address 154 N Harrington St., Raleigh, NC 27603. Turn into the building's parking deck depending on the direction from which you are arriving.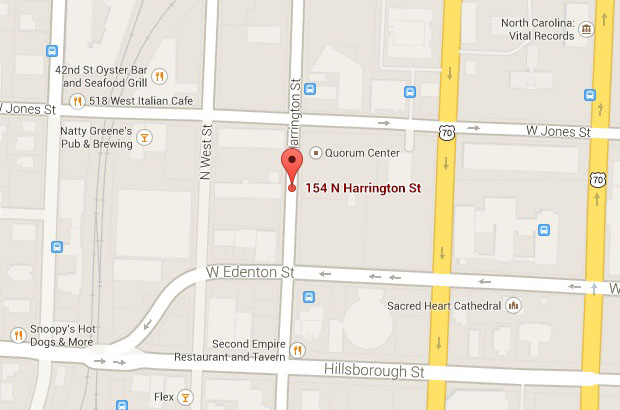 Applicants please check with your interviewer for directions to our other office locations.
Next Steps
Join us and help to make a difference in your community.
Equal Opportunity Employer m/f/v/d